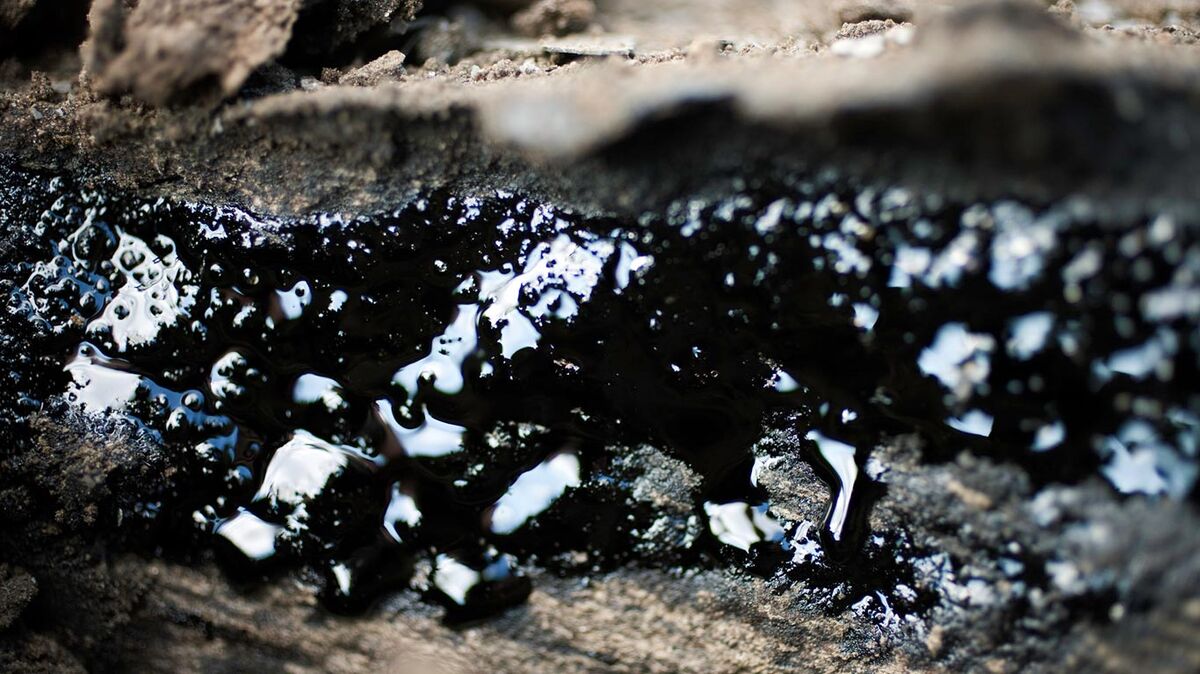 Oil Sands and the Environment
Why Keystone Counts
By
|
Updated July 1, 2016 9:48 PM UTC
It's thick and sticky like peanut butter and there's lots of it. Please don't call it "dirty oil" (crude is never clean), but fuels derived from Canada's tar sands do produce more greenhouse gas than conventional forms of gasoline and heating oil. Called "oil sands" by petroleum executives and "bitumen" by geologists, it's the stuff that would have flowed through TransCanada's Keystone XL pipeline from Alberta to the U.S.'s Gulf Coast refineries. An angry debate dragged on for more than seven years over whether the U.S. should allow the pipeline to be built. In November, President Barack Obama announced that the State Department had rejected the pipeline, which had been strongly supported by Republicans. During the years Keystone XL was under consideration, it became an important symbol in the fight over climate change. But expanding use of trains and competing pipelines made Keystone XL less important to oil companies.
The Situation
Canada's prime minister, Justin Trudeau, a Liberal elected in 2015, favors construction of new pipelines — including Keystone XL — but has also taken steps to do more on climate issues, in the hope of winning over oil sands and pipeline opponents. With the country facing an economic downturn, it would be hard for Trudeau to turn his back on the oil industry, even if he's not the wholehearted cheerleader his Conservative predecessor was. Three Canadian pipeline proposals remain under consideration, two to the Pacific and one to the Atlantic, and the company that proposed the Keystone pipeline is suing under the terms of the North American Free Trade Agreement to overturn Obama's decision. The biggest factor in the industry's future, however, may be the price of oil, which has dropped dramatically since Keystone was proposed. Most of Canada's oil companies are gearing up to expand production modestly if oil stays close to $50 a barrel. If the prices fell lower than that, there would likely be little new investment, though existing sites would keep pumping. The Alberta government has made sweeping changes, including the introduction of an economy-wide tax on carbon and limits on emissions from the oil sands, in a bid to make the energy source less controversial.
The Background
Alberta's copious bitumen deposits let Canada claim the world's third-largest recoverable reserves of crude oil. More tar sands crude enters the world's oil supply every year, but the proportion is still small, about 2.3 percent. Because there's so much less of it than conventional oil, coal and natural gas, oil from Canadian tar sands accounts for 0.1 percent of the world's greenhouse-gas emissions and has a smaller potential to warm the planet than other fossil fuels. But a gallon of fuel produced from tar sands bitumen releases 8 percent to 37 percent more carbon than conventionally produced fuel, according to a study by the Pembina Institute. The industry and the Alberta government say oil sands producers release 6 percent more greenhouse gas into the atmosphere. That's partly because it takes more energy to extract and refine bitumen than lighter forms of crude. Obama said Keystone XL wouldn't make a meaningful contribution to the U.S. economy, lower gasoline prices or enhance the nation's energy security. It also would have undercut U.S. global leadership on climate change, he said. Hillary Clinton, a Democratic presidential candidate who oversaw the review process when she was Secretary of State, said in September 2015 that she opposed the pipeline.
The Argument
Environmental groups said that the Keystone pipeline, by paving the way for more bitumen production, would have helped lock in dependency on oil for decades and delay a transition to renewable energy. They've also quarreled with oil producers over the best way to compare emissions from tar-sands to those from other pollutants. Oil companies say coal plants pump much more carbon dioxide into the atmosphere; environmentalists say the appropriate comparison is to conventional oil because, unlike coal, both kinds of crude are primarily used to make transportation fuel. Environmental groups said that stopping Keystone XL would slow tar sands development, while pro-Keystone forces argued that the bitumen will still be produced and shipped either by other pipelines or rail, increasing the risk of spills and other accidents. 
The Reference Shelf
First published Oct. 30, 2013
To contact the writer of this QuickTake:
Jeremy Van Loon in Calgary at jvanloon@bloomberg.net
To contact the editor responsible for this QuickTake:
Jonathan Landman at jlandman4@bloomberg.net