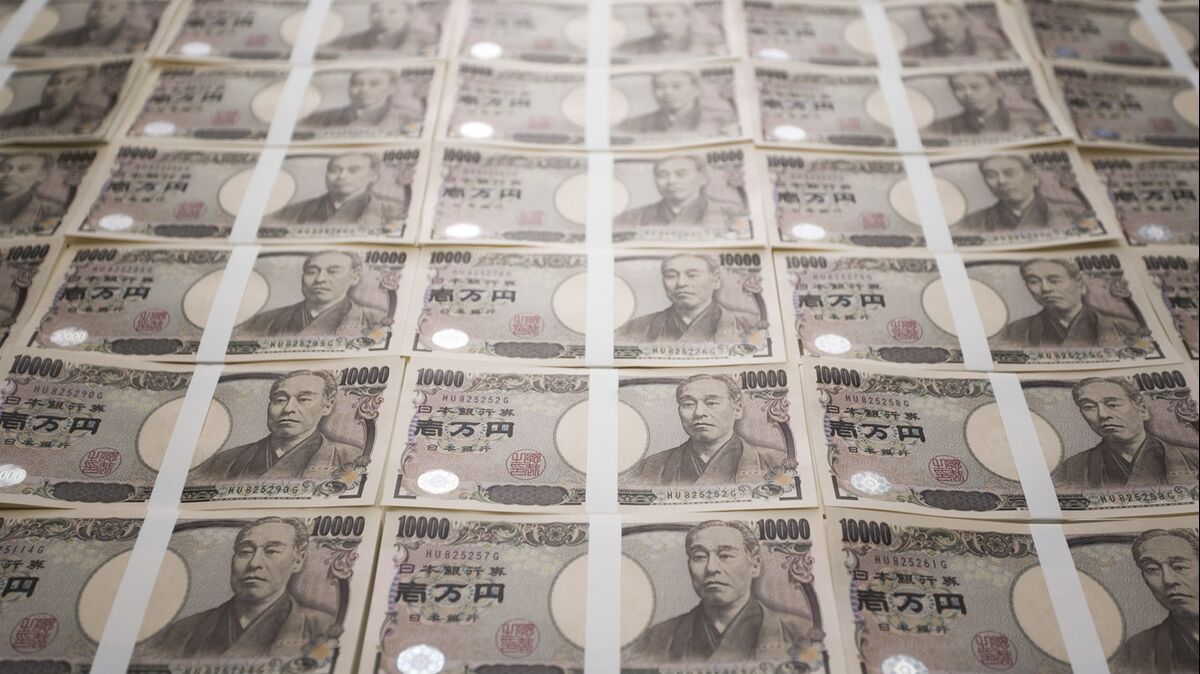 Abenomics
Japan's Economic Shock Therapy
By
|
Updated July 12, 2016 2:00 AM UTC
Japan's Prime Minister Shinzo Abe has a bold strategy. It's shock therapy for an economy that's been stagnant for 20 years and was overtaken by China in 2010 as the world's second-largest. Abenomics, as the doctrine is known, departs from the piecemeal measures of previous leaders and antagonizes powerful political constituencies. Abe tells voters that the strong economic medicine he has pursued for more than three years is Japan's last chance to remain a world power, framing his policies as a matter of national security. After early promise, progress has stalled.
The Situation
The theory behind Abenomics was that unprecedented monetary easing and government spending would tackle deflation and buy time to implement much-needed structural reforms. Abe called it a "three-arrow" strategy, borrowing the image from a Japanese folk tale that teaches that three sticks together are harder to break than one. Early optimism contributed to a doubling of Japan's benchmark stock index through mid-2015 as a weaker yen boosted exporters and tourism. Yet the goal of spurring inflation remains elusive: prices continue to fall and economic growth is tepid. In an extraordinary move designed to spur bank lending to businesses and consumers, the Bank of Japan introduced negative interest rates in January. Stocks have since slumped and, pushed by Britain's vote to leave the European Union, the yen surged to its strongest level since 2013, clear signs — according to Abe's critics — that his plan is failing. Unbowed, Abe delayed a planned sales tax increase in June and promised "comprehensive, bold" fiscal stimulus following resounding support in July's parliamentary elections. Other Abenomics policies have included cutting the corporate tax rate, pushing Japan's state pension fund to buy riskier assets and a pending trade agreement led by the U.S. If Abe stays in power through 2020 (he can call an election any time before his term ends in 2018), he would become the longest-serving Japanese Prime Minister. 
The Background
Since Japan's real estate and stock market bubble burst in the early 1990s, companies have focused on cutting debt and shifting manufacturing overseas. Wages stagnated and consumers reined in spending. That led to two lost decades, with no nominal growth in the economy. Prices of goods such as fresh food and sake kept falling, creating deflation that sapped optimism. Japan's devastating earthquake, tsunami and nuclear meltdown in 2011 didn't help. The challenge of growing the economy with an aging population has vexed a series of prime ministers. Abe himself had a failed 12-month first term starting in 2006. He returned to office in December 2012 and has now stayed longer than any of the last five prime ministers. This time the country's central bank joined with policy makers and set a target for inflation of 2 percent, a shift so significant that it has been compared with the rate increases that ended high levels of U.S. inflation after Paul Volcker became chairman of the Federal Reserve in 1979. Rising prices encourage companies to invest and consumers to spend.
The Argument
Proponents of Abenomics see the Bank of Japan's mammoth purchases of government debt as the only way to shake off deflation and avoid more stagnation. The International Monetary Fund has called for a reload of the "three arrows" of Abenomics to support higher wages and labor-market reforms. It earlier warned that the scale of monetary expansion could roil the world's markets by causing a spike in government bond yields and rendering the nation's debt unsustainable. For now though, Japan's yields remain among the lowest of any developed nation, with its benchmark bonds all yielding less than 0.1 percent for the first time. Investors are looking for signs that Abe is willing to take more bold steps, such as changes to labor regulations dating from the 1960s that offered lifetime employment at large companies. Abe is also trying to lure more women into the workforce and enforce a new corporate governance code that promotes boardroom transparency. These are areas where the 61-year-old Abe must take on tough vested interests — including farmers, drugmakers and utilities — or Abenomics will fail.

The Reference Shelf
The IMF's research paper in 2015 titled "Can Abenomics Succeed?" and its 2016 observations on the progress of Abenomics.
Bloomberg News profiled of the architects of Abenomics, including retired Yale University professor Koichi Hamada and Akira Amari.
The Japanese government's statement on regulatory reform to stimulate growth.
The Bank of Japan's statement introducing its new easing policy and its later statement introducing negative interest rates.
Related QuickTakes on deflation, the Government Pension Investment Fund and Japan's corporate governance.
First published Oct. 9, 2013
To contact the writer of this QuickTake:
Andy Sharp in Tokyo at asharp5@bloomberg.net
To contact the editor responsible for this QuickTake:
Grant Clark at gclark@bloomberg.net