Mexican Peso Options Spike as U.S. Election 'Kink' Nears: Chart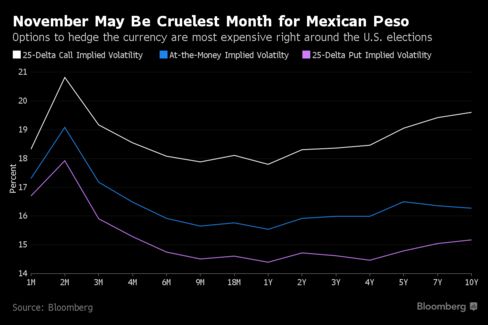 Mexican peso options are showing a spike in two months, right around the time U.S. voters head to the polls to choose a new president. Analysts and traders say the Mexican peso may fall if Donald Trump wins the presidency because the Republican candidate has promised to force Mexico to rewrite their free-trade agreement. "There's a kink in two months because that's when the elections are," said Mike Moran, the head of economic research for the Americas at Standard Chartered Plc. in New York. The cost of options to protect against swings in the Mexican peso for two months reached a three-year high last week.
Before it's here, it's on the Bloomberg Terminal.
LEARN MORE