Culture Caucus Podcast
'Austin Powers' Director Not Sure You Could Make a Movie Stranger Than the RNC
The 12th episode of the "Culture Caucus" podcast dissects the oddities of the Republican National Convention, and discusses the spectacle with director Jay Roach.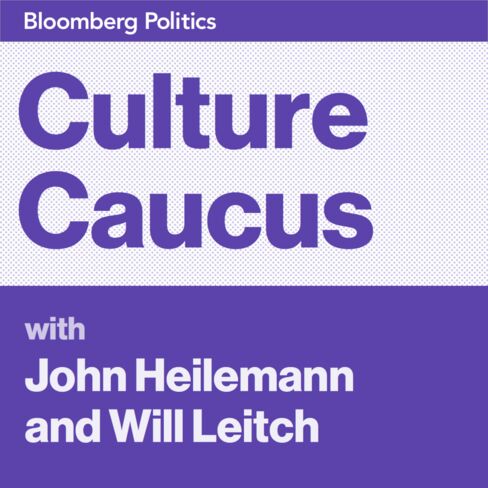 So far, the Republican National Convention has been more marked by the chaos happening inside Quicken Loans Arena than by any disorder outside it. The first convention anyone can remember having to brush up on tear-gas training to attend has been mostly calm in the streets of Cleveland, thanks largely to an enormous police force mobilized from across the country, which has intensified the spotlight on the surreal hijinks going on at the convention itself. Yet for all the fireworks, the show—the prime-time showcase of Donald Trump presenting himself and his new party to the world—has been plagued by small crowds, scheduling snafus and, of course, that little matter with Melania and her familiar words. Wasn't this supposed to be the showbiz convention?
In the 12th episode of Bloomberg Politics' Culture Caucus podcast, from the Cleveland Convention Center, we talk about the oddities of this RNC, how uncomfortable everyone seems and, more than anything, how difficult it is to figure out what this is supposed to achieve. What does it say about our political culture that Scott Baio and Antonio Sabato Jr. got more prime-time air than Senator Joni Ernst? Has any of this been planned out at all? Are there any Trump family members who won't be speaking? This all goes hand in hand with the paradoxical fact that, besides the fact that the speakers are a little lower down the B-list than usual, this convention isn't formally different than those in the past.
In the second half of the podcast, we welcome our friend Jay Roach, director of Game Change, Trumbo, Recount, All the Way, and, of course, Austin Powers and Meet the Parents. He's here sniffing around for a potential movie idea, though even he admits it's difficult to figure out ways to make fiction stranger than fact. Is there a movie version of this, a TV version of this? "I don't honestly know," he says. "You really can't go backstage and find anything more just over the top than what's going on on the surface." We also discuss the difficulty of making fictional films out of real-life events, whether it's harder to make political movies or comedies, and, of course, what Heilemann was like to work with while filming Game Change.
We've been on a bit of a hiatus, but we're back, live from the RNC. Enjoy! You can e-mail us about it at politics@bloomberg.net. Come say howdy!
SoundCloud: Episode 12: Director Jay Roach by Bloomberg
Before it's here, it's on the Bloomberg Terminal.
LEARN MORE