Inclusiveness Is Excluded as GOP Platform Runs Counter to Polls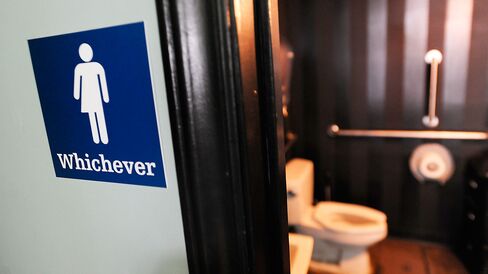 Delegates debate provisions on social issues, culture wars

Panel rejects item on gay marriage aimed at expanding appeal
Republican convention delegates in Cleveland on Tuesday moved toward finalizing a platform that on key points runs counter to American public opinion and party efforts to become more inclusive.
With great fanfare in March 2013, the party released a "Growth and Opportunity Project" report that called for a more inclusive tone when dealing with those who disagree with the Republican platform on abortion rights and same-sex marriage.
Yet delegates on the 112-member Platform Committee meeting before the party's convention next week delved into a myriad of social issues, including opposition to gay marriage, co-habitation and transgender bathrooms. The panel even rejected a plea from its first openly gay member to adopt language that at least recognized the difference in views about same-sex marriage as a way to attract more people into the party.
"This is another a poke in the eye to the gay community," Ann Dickerson, a delegate from New York, said during debate about a provision touting the advantages of children raised in a traditional two-parent household. "We have to stop repelling gays, for God's sakes."
Trump's Interest
Donald Trump, who is expected to accept his party's presidential nomination on July 21, hasn't offered much policy detail as part of his campaign and has signaled that he isn't deeply invested in the platform process. That could mean that the final document, which will be approved next week by the full convention, is out of sync with him on some issues.
Democrats also debated elements for their platform last weekend that run counter to mainstream public opinion, a reminder that both parties -- particularly the activist delegates who approve the platforms -- tend to the extremes and often are out of sync with Middle America.
The 2013 Republican Party report, which was highly critical of the party and its 2012 election efforts, was commissioned after Republican nominee Mitt Romney was badly beaten by President Barack Obama. It addressed both the party's tone and its inferiority in using technology to identify and organize voters.
Call for Inclusion
The report, which included more than 200 recommendations and ran almost 100 pages, called for the party to be more inclusive, or risk becoming marginalized.
"When it comes to social issues, the party must in fact and deed be inclusive and welcoming," the report said. "If we are not, we will limit our ability to attract young people and others, including many women, who agree with us on some but not all issues."
Rachel Hoff, a gay delegate from the District of Columbia, made an emotional plea to her colleagues not to endorse same-sex marriage that the U.S. Supreme Court made legal in 2015, but to at least include language acknowledging the difference of opinion in the party in a "thoughtful conversation." She cited a majority of Republicans who are millennials and 64 percent of young evangelicals who support same-sex marriage.
"If our party wants a future, we should be mindful of these statistics and we must evolve," Hoff said.
Growing Support
Gallup polling has shown consistent growth in recent years in the proportion of American who think marriage between same-sex couples should be recognized by law as valid and have the same rights as traditional marriages. In May, that ongoing survey work showed 61 percent think gay marriages should be valid.
The committee even declined to include language in the platform that lesbian, gay, bisexual and trans gender individuals "in particular have been a target of violence and oppression" from the Islamic State.
Delegates veered into other social issues, including debating opposition to "policies and laws that create a financial incentive or encourage co-habitations." A Gallup poll in 2007 showed 55 percent of Americans approve of men and women living together without being married if they want to do so.
They also bucked a trend of single-parent households by considering language that said "children raised in a "traditional two-parent household" tend to be physically and emotionally healthier, less likely to use drugs and alcohol, engage in crime or become pregnant outside of marriage.
A Pew Research Center analysis of U.S. Census data in late 2014 found that fewer than half of U.S. children younger than 18 years of age were living in a home with two married heterosexual parents in their first marriage.
The Platform Committee also waded into other divisive issues in the culture wars, including opposing Obama's direction that every public school in the U.S. allow trans gender students to use bathrooms and locker rooms based on their gender identity.
Debate sometimes veered into the arcane or parochial. There was a long discussion about a call to remove the prairie chicken grouse from the endangered species list in order to ease oil and gas drilling in western states. The amendment was defeated out of concern for singling out a single species of the 700 on the list, when others might also have an impact on commerce.
Delegate Eric Brakey of Maine on Tuesday proposed an amendment calling for the abolishment of the Transportation Security Administration, citing it as a "perfect example of big government's failure to address complex problems facing our nation."
At a couple of points during committee debate, delegates complained that the work was straying too far into specific topics instead of expressing guiding principles for the party.
"With all due respect, we are getting so far astray form the fundamental principles and the guiding principles of the platform," David Johnson, a delegate from Ohio, said of a proposal calling for colleges to use courts to prosecute sexual assaults. "Goodness gracious, how do you explain this?"
Before it's here, it's on the Bloomberg Terminal.
LEARN MORE