Rapid Response
Trump Revs Up Anti-Clinton Machine Aided by RNC
The presumptive Republican presidential nominee says it is "time now for a different kind of a campaign."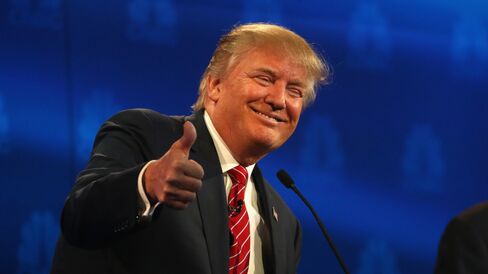 The Trump campaign is wasting no time in revamping the communications operation formerly run by Corey Lewandowski, the campaign manager ousted Monday.
For the first time in the 2016 presidential election, the presumptive Republican nominee's team unleashed a full-court press against a speech delivered Tuesday by Hillary Clinton. As she railed against her rival's business record and policy promises, the campaign sent out a series of rapid-response e-mails, criticizing her claims and also her record on economic issues.
The campaign's anti-Clinton e-mails are part of a new collaboration with the Republican National Committee, according to spokesman Sean Spicer.
"Everyday we continue to integrate and work together on all fronts," Spicer said, noting they have daily conference calls on messaging with the campaign. "There's a full integration of the key departments and a unity of effort."
In advance of planned speech in New York on Wednesday, Trump also announced his campaign would soon unveil lyingcrookedHillary.com, a website dedicated to attacking his Democratic presidential rival.
His campaign also announced in a separate Tuesday press release that it had hired "several staff members to expand campaign operations." The new hires include Jim Murphy, who will act as Trump's national political director, and former Bush Administration staffer Kevin Kellems, who will be in charge of coordinating Trump's surrogates.
The moves come one day after letting Lewandowski go, and hours after Trump told Fox News' Bill O'Reilly to expect the campaign to shift in a new direction.
"I think it's time now for a different kind of a campaign," Trump said. "We ran a small, beautiful, well unified campaign. It worked very well in the primaries."
Trump is planning to deliver a formal speech against Clinton on Wednesday that will focus on her "failed policies and bad judgment," he tweeted.
Before it's here, it's on the Bloomberg Terminal.
LEARN MORE