President's Temporary Appointments Get Top U.S. Court Review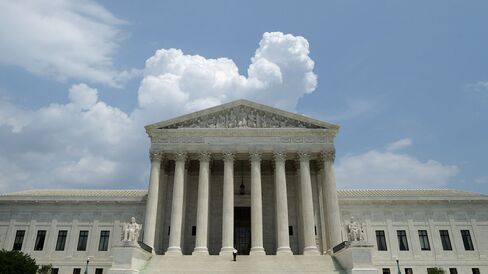 The U.S. Supreme Court agreed to hear the Obama administration's appeal of a ruling that rolled back the president's ability to temporarily fill top government posts.
The justices said Monday they will review a federal appeals court decision that said a presidential appointee generally can't do a job on an acting basis while also awaiting Senate confirmation to fill the position permanently.
The administration contends the Washington appeals court's ruling contradicts what had been the common understanding of a 1998 statute covering federal vacancies. The administration says the ruling casts a legal cloud over decisions made by past and present government officials, including a half-dozen people who are currently on the job.
The ruling "substantially alters the president's authority," U.S. Solicitor General Donald Verrilli argued in court papers. It "calls into question high-level executive branch actions under three different presidents."
The case stems from a complaint issued by the National Labor Relations Board against SW General Inc., an ambulance-services unit of Envision Healthcare Corp. The board accused SW General of committing an unfair labor practice by unilaterally discontinuing longevity payments to employees.
The company challenged the complaint by saying Lafe Solomon, then the NLRB's acting general counsel, couldn't legally serve in that capacity because he had been nominated by President Barack Obama to fill the position permanently.
The federal appeals court in Washington agreed, throwing out the complaint on a 3-0 vote. The panel said that under the 1998 Federal Vacancies Reform Act, nominees can fill a position on an acting basis only if they were previously serving for 90 days as first assistant to the post.
That wasn't the case with Solomon, who had been the director of a different office within the NLRB.
The company's lawyers say that was a sensible reading of the 1998 statute.
"Congress did not want the president to install his chosen replacement unless the Senate approved," SW General argued. "Allowing the permanent nominee to begin work immediately as an acting official would enable the president to advance his agenda without obtaining the Senate's advice and consent."
White House spokesman Josh Earnest told reporters Monday, "We continue to have a lot of confidence in the legal power of the arguments we'll be making in this case."
The court will hear arguments in the nine-month term that starts in October. The case is NLRB v. SW General, 15-1251.
Before it's here, it's on the Bloomberg Terminal.
LEARN MORE