Trump Sold Central Park South Condos to Son at 72% Discount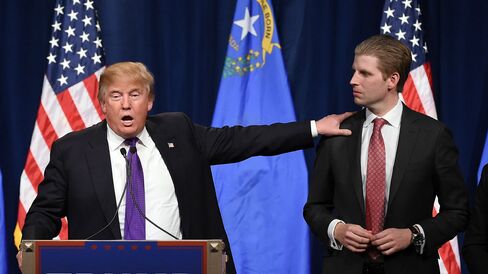 Eric Trump already owns two units on the building's top floor

The 100 Central Park South apartments sold for $350,000 each
Donald Trump sold two apartments on Manhattan's Central Park South to his son Eric for about $700,000, well below market rate.
The presumed Republican nominee in this year's presidential race sold the 500-square-foot (46.5 square meter) units on the two highest floors of 100 Central Park South for $350,000 each, on April 26, according to New York City records. The $700-per-square-foot price represents a 72 percent discount for the city's priciest neighborhood, according to StreetEasy, a real estate data firm.
Residential property on the street, facing Central Park, sold for a median $2,521 per square foot, according to a January report from the company. Both units are unrenovated and face the air shaft of the building, reducing their value, according to a person with knowledge of the transactions who asked not to be identified because they're private.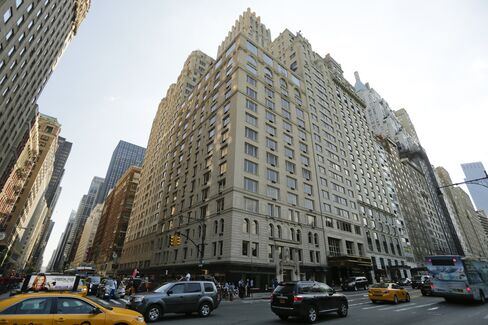 The son, who serves as executive vice president of development and acquisitions at the Trump Organization, was listed as the buyer in deeds filed with the city. He already owns two apartments on the top floor of the building, city records show. His father, the real estate mogul and reality television star, signed for seller Trump CPS LLC.
Eric Trump declined to comment on the transactions in an e-mail. Hope Hicks, a spokeswoman for Trump's campaign, deferred inquiries about the sales to the Trump Organization.
Rent-regulated tenants
Trump CPS owns about 15 apartments in the 81-unit building, also known as Trump Parc East, according to city records. A 938-square-foot one-bedroom condominium there, which isn't owned by Trump, sold for $3 million, or about $3,200 per square foot, in November, StreetEasy data show.
Trump bought the building in 1981 and spent much of that decade feuding with rent-regulated tenants, and at one point suggested he'd house some of New York's homeless in the property. By the late 1990s, he'd reached an agreement to sell some units at a discount while allowing other renters to stay with restricted rent increases.
Before it's here, it's on the Bloomberg Terminal.
LEARN MORE