Clinton Wins Puerto Rico Democratic Race, Nears Nomination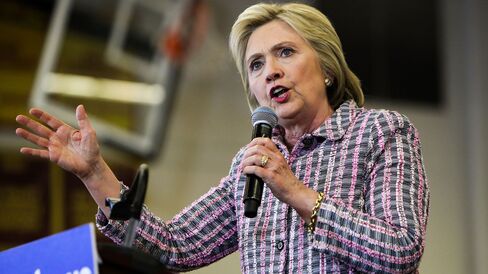 Democratic front-runner widens lead on rival Bernie Sanders

Debt-troubled island had 60 elected delegates at stake
Hillary Clinton cruised to victory in Puerto Rico's Democratic primary on Sunday, putting her on the cusp of mathematically clinching the party's nomination and becoming the first woman to lead a major U.S. presidential ticket.
CNN called the race with the former secretary of state leading Vermont Senator Bernie Sanders by 64 percent to 35 percent, and 22 percent of the vote counted. In 2008, she defeated then-candidate Barack Obama on the island by a 2-1 margin.
The contest for the lion's share of Puerto Rico's 60 elected delegates came amid sparring between Clinton and Sanders about how best to aid the debt-stricken U.S. commonwealth. Sanders campaigned on the Caribbean island in May. Clinton did not, but sent her husband, former President Bill Clinton, to represent her.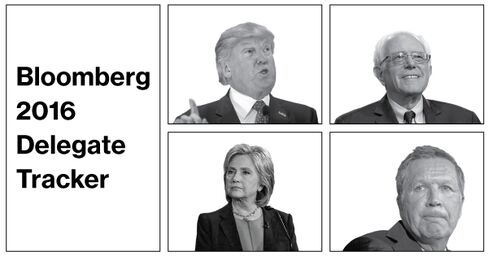 Clinton began the day with 2,323 total delegates, according to AP. The total includes pledged delegates won through state primaries and caucuses, and superdelegates -- elected officials and party luminaries who can change their allegiance before the Democratic convention in July.
That left her 60 shy of the total that will be needed to win her party's nod on the first ballot at the Democratic National Convention in Philadelphia. Sanders started Sunday with 1,547 total delegates.
By Monday, Clinton was just 26 delegates short of the nomination, the Associated Press said.
Six states vote Tuesday, including California, with 475 pledged delegates on offer, which is rated a toss-up. In New Jersey, with 126 pledged delegates, Clinton is forecast to win by a double-digit margin. Other states holding Democratic contests are New Mexico, Montana, South Dakota and North Dakota.
Like residents of the U.S. Virgin Islands, where Clinton won 84.2 percent of the vote and seven pledged delegates on Saturday, Puerto Rican residents can't vote for president in November's general election.
Before it's here, it's on the Bloomberg Terminal.
LEARN MORE