Masters in Politics Podcast
Bill Kristol Says He Sees Romney 'Thinking Seriously' About Third-Party Run
A spokesperson for Romney, who's said he isn't running in 2016, declined to comment.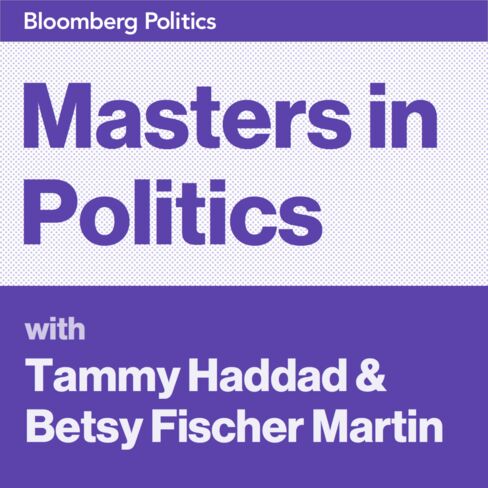 Mitt Romney may not have seen his last presidential campaign after all, according to Bill Kristol.
The Weekly Standard editor said on Bloomberg Politics' Masters in Politics podcast that Romney, who has been highly critical of presumptive Republican presidential nominee Donald Trump, is contemplating a third-party White House run. Kristol, one of the most prominent Republicans in the "Never Trump" camp, said that while Romney initially ruled out another presidential bid, he may be coming around to the idea.
"The real last chance here is with Mitt Romney, who has said 'no' but who I think is thinking seriously about it," Kristol said. "He is a very serious person, he really knows that Trump should not be president of the United States. He strongly believes that Hillary Clinton should not be president of the United States."
Reached via e-mail, a Romney spokesperson declined to comment on Kristol's assertion.
Kristol said he believes that a general-election matchup between Democrat Hillary Clinton and Trump sets the stage for a third-party candidate like Romney, 69, to have a legitimate shot at winning.
"I think a lot of Americans by October after watching Clinton and Trump go at each other could decide that a respectable, serious grown-up person like Mitt Romney could be awfully desirable," Kristol said. "The conditions are there. The ballot access stuff is a little challenging but actually manageable, people have overcome those obstacles, so it really comes down to a candidate."
Kristol discussed the fact that Romney has expressed reservations about entering the race. "I spoke to him about three weeks ago, and we talked more generally about the situation. I expressed that I'd of course be for him, against Clinton and Trump," Kristol said. "He had the very sensible reaction and he said this publicly, 'Look you know, it's someone else's turn. Surely it would be better if a young person comes on and says, I'm carrying this banner here.'"
Still, Romney is drawn to the prospect of offering himself up as an alternative to Trump and Clinton, according to Kristol. "I think he thinks someone should do it," Kristol said. "And I think that he thinks that maybe he is the right person to do it. He has the national stature and name ID, access to resources."
Many of Romney's reservations about Trump were echoed by Colorado's Democratic governor, John Hickenlooper, another guest on this week's podcast. Hickenlooper said that parents in his state, in particular, would reject Trump's candidacy because the real-estate developer and TV personality isn't a suitable role model.
The president "is the person who, more than any other person, young kids in elementary school and middle school admire and try to emulate," Hickenlooper said. "And is this who parents are going to want to be the model for their children? And I think, as kind of a bully and a braggart, I think that's probably something that's not going to go well with a lot of parents."
—With assistance from David Knowles.
SoundCloud: Episode 9: Colo. Gov. John Hickenlooper and Bill Kristol by Bloomberg
Before it's here, it's on the Bloomberg Terminal.
LEARN MORE