Campaign Wrap: Trump Finance Backers Show Thaw in Relations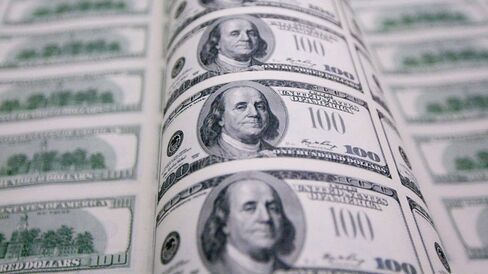 Despite resisting Donald Trump's pull for months, key members of the Republican donor class are giving their official backing to the presumptive Republican nominee.
Trump and the RNC today announced the leadership of their joint fundraising effort, the Trump Victory Committee, which includes:
Washington Post takes note of how rapidly these well-connected donors have reversed their one-time opposition to Trump

ON THE TRAIL
Hillary Clinton told fundraiser attendees in Beverly Hills that a Trump White House win would have "apocalyptic consequences," The Hill reports
Attendees included chef Wolfgang Puck, actor Darren Criss, California Lt. Gov. Gavin Newsom; the event was co-hosted by Vogue's Anna Wintour and Creative Artists Agency's Bryan Lourd
Bernie Sanders said in an interview with AP last night that he expects the Democratic National Convention in Philadelphia to be "messy"
"Democracy is not always nice and quiet and gentle," Sanders said
Adds that he will "condemn any and all forms of violence"
Trump has agreed to give as much as $6 million to veterans groups, campaign manager Corey Lewandowski said in an interview with CBS
Trump had pledged $1 million through his personal accounts and not through his foundation, he said
Rest of the money comes from the January fundraiser Trump held in Iowa instead of attending Fox News debate
His comments come after the Washington Post reported that Lewandowski said the fundraiser only netted $4.5 million, or 75 percent of the $6 million Trump promised
Lewandowski also said Trump pays "the lowest tax rate possible" in discussing businessman's refusal to release his income tax returns

DELEGATES
Sanders campaign is requesting a recanvass in Kentucky's May 17 presidential primary, where the Vermont senator trails by less than one-half of 1 percent with all votes counted, AP reports
Sanders campaign says it will ask Kentucky secretary of state to have election officials review electronic voting machines and absentee ballots in each of the state's 120 counties
AP has not called race; Clinton declared victory
Ohio Gov. John Kasich sent letters to GOP officials in areas where he won delegates asking that those delegates stick with him leading to to July national convention, Washington Post reports
Kasich thinks delegates could be leverage to make Trump more positive unifying figure, according to Post
Last week, Kasich said he was undecided on endorsing Trump

CONVENTIONS
Sen. John Barrasso of Wyoming will chair the GOP platform committee at the convention in Cleveland

CAMPAIGN FINANCE
Trump will headline his first official fundraiser in Albuquerque tonight, Washington Post reports
He'll attend fundraiser tomorrow in L.A. hosted by investor Thomas Barrack Jr.
That gathering is set to pull in more than $5 million, double its original $2.5 million target, NBC News reports

ADS
Sanders released a new ad to run in California ahead of state's June 7 primary contest
"What choice do Californians have in this election? The biggest one of all. You have the power to choose a new direction for the Democratic Party," Sanders says in the ad

ETC.
Newt Gingrich delayed settling his debts from his failed 2012 presidential run, and still has not paid off $4.6 milion in debt, Bloomberg BNA reports
FEC has agreed to postpone deadline for Gingrich's debt settlement plan, which originally was set for May 23; new deadline is August 1

CONGRESSIONAL RACES TO WATCH TONIGHT
GEORGIA: A majority of votes are needed for victory in all Georgia races; otherwise, top two vote-getters compete in July 26 runoff
GA-SEN: Four Democrats vying to oppose Republican Sen. Johnny Isakson include Jim Barksdale, president/chief investment officer of Equity Investment Corp.; Isakson, who leads Veterans' Affairs and Ethics Committees, has two primary opponents as he seeks third term
GA-03: State Sen. Mike Crane, dentist Drew Ferguson, businessman Jim Pace among seven Republicans seeking to succeed retiring GOP Rep. Lynn Westmoreland in strongly GOP district stretching from metro Atlanta to Alabama border

Crane backed by conservative anti-establishment groups including Club for Growth, House Freedom Caucus, Senate Conservatives Fund

GA-09: Republican Rep. Doug Collins has four challengers, including ex-Rep. Paul Broun, who voted against John Boehner for House speaker in 2013, lost GOP Senate primary in 2014
TEXAS
TX-15: Lawyer Vicente Gonzalez and Edinburg school board member Sonny Palacios competing in Democratic runoff in Hispanic-majority district that runs from Mexico border to near San Antonio; winner favored in November to succeed retiring Democrat Ruben Hinojosa
TX-19: Lubbock mayor Glen Robertson and Jodey Arrington, former Texas Tech University official and aide to ex-President George W. Bush, competing in GOP runoff; winner favored in Nov. to succeed retiring Republican Randy Neugebauer

MORE CONGRESS NEWS
SENATE

Republicans will keep their Senate majority because party's candidates are building "the most sophisticated and self-reliant Senate campaigns ever," Natl Republican Senatorial Cmte executive director Ward Baker wrote on Medium
GOP senators "are talking to voters like they're running for sheriff," Baker wrote, citing work on opioid abuse legislation by Rob Portman of Ohio and Kelly Ayotte of New Hampshire
CA-SEN: Democratic state Attorney General Kamala Harris has 31 percent support, compared with 22 percent for Democratic Rep. Loretta Sanchez and 9 percent apiece for Republicans Duf Sundheim and Tom Del Beccaro, according to SurveyUSA poll conducted May 19-22
Top two finishers in all-party primary June 7 advance to November election in race for open seat, regardless of party affiliation
IA-SEN: Democrat Patty Judge's first TV ad says that she "coordinated the local response to rebuild our communities" following 2008 floods as Iowa's homeland security adviser
Iowa Republican Party in statement knocked Judge for "complete ineptitude with which she managed her high-profile role"
She's challenging GOP Sen. Chuck Grassley
HOUSE
Business-Industry Political Action Cmte fund endorsed six more House candidates, all Republicans: state Sen. Lloyd Smucker in open PA-16 and Reps. Rod Blum in IA-01, David Young in IA-03, Jeff Denham in CA-10, David Valadao in CA-21, Steve Knight in CA-25
Blum, Young, Denham, Valadao represent districts that President Obama won in 2012
FL-23: Democratic National Committtee chairwoman Debbie Wasserman Schultz is "a very out-of-touch political insider" who has "been very divisive," primary challenger Tim Canova told the New York Times
GOP super-PAC American Crossroads facetiously endorsed Wasserman Schultz, saying in statement she has "played a critical role over the past several years in the massive Republican gains we have achieved at the state level, in the U.S. House of Representatives, and in the U.S. Senate"
LA-04: Fighting for Louisiana is new super-PAC that will independently aid Republican Oliver Jenkins, a Shreveport councilman and retired Marine Corps lt. col., according to FEC filing and e-mail from group
Jenkins seeking to succeed GOP Rep. John Fleming, who's running for Senate seat of retiring Republican David Vitter
NC-02: GOP Rep. George Holding raised at least $74.6k yesterday from donors including PACs of the Natl Rifle Assn and Natl Automobile Dealers Assn, according to FEC filing
Holding faces Rep. Renee Ellmers in June 7 primary in Raleigh-area district revised by court-ordered redistricting
NC-03: GOP Rep. Walter Jones received political donations yesterday from NRA and Reps. Paul Gosar of Ariz., Ted Yoho of Fla., according to FEC filing
Jones, Gosar and Yoho all voted against Boehner for House speaker in Jan. 2015, and for Daniel Webster over Paul Ryan as Boehner's successor in Oct. 2015
Jones in June 7 primary rematch with Taylor Griffin, ex-Bush Treasury aide who received donations yesterday from political arm of American Bankers Assn and its president/CEO, Rob Nichols

Jones is only Republican left in House of three who voted for 2010 Dodd-Frank financial regulatory overhaul
NC-13: GOP state Rep. Julia Howard is "the conservative voice North Carolina needs in Washington," according to TV ad from Natl Assn of Realtors Congressional Fund super-PAC
Howard among 17 Republicans seeking Greensboro-area district where no incumbent running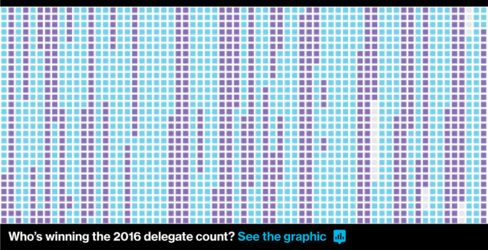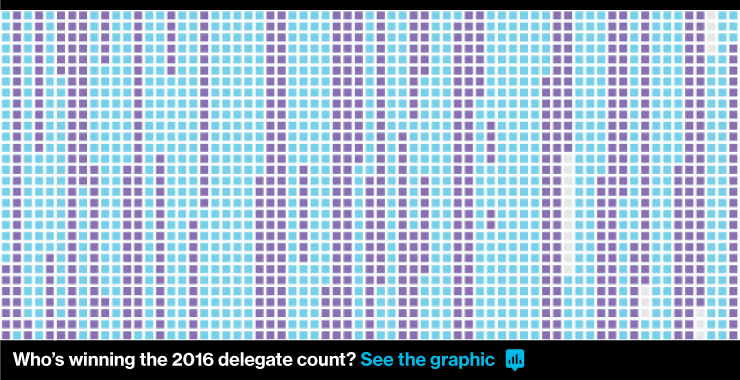 Before it's here, it's on the Bloomberg Terminal.
LEARN MORE