Campaign Wrap: Trump Multi-Tasks as Clintons Cut Paid Talks
The FEC may not require precision in the personal financial documents filed by Donald Trump and Hillary Clinton, but the latest documents show that while Clinton's family has dialed back a main source of income as she seeks the presidency, Trump continues to expand his portfolio.
Trump's personal financial disclosure form showed that he took positions in 48 additional companies, partnerships or corporations since declaring his candidacy in June, Bloomberg News reports

The filing also shows $49.3 million in revenue from Miss Universe LP, which Trump sold in September

Clinton's documents showed that she and husband Bill Clinton made about $6.7m in paid speeches last year -- a sharp decline from the roughly $18m they made in 2014

Clinton hasn't given any paid speeches since declaring her candidacy in April 2015
Trump, before his actual disclosure report emerged, bragged about his net worth, saying it had increased to more than $10b since his previous disclosure
Bloomberg News last July estimated his net worth at $2.9b, a figure he disputed
The FEC forms only require the reporting of the value of assets in broad ranges
Trump's personal disclosure comes as he dodges calls to release his tax returns; he's said he'd release them when an IRS audit is complete, but that voters won't learn anything from them

NBC reports the Trump campaign is requiring potential running mates to provide their tax returns for vetting
The Clintons' net worth is anywhere between $11.3m and $52.7m, based on the form, which doesn't include their multimillion dollar homes in Washington and New York or any federal government retirement accounts they may have

ON THE TRAIL
Trump tweeted that Bernie Sanders is "being treated very badly by the Democrats—the system is rigged against him"
New York Times reports that he said Oakland, Calif., and Ferguson, Mo., are among the most dangerous places in the world

He also said he regrets retweeting unflattering photo of Ted Cruz's wife, Heidi. as he and the Texas senator battled earlier in the campaign
Ivanka Trump said her father isn't "a groper"

She said she was "bothered" by New York Times story describing Trump's questionable behavior toward women
"He was promoting women in development and construction at a time when it was unheard of," she said on CBS
Clinton and Sanders both praised Labor Dept rule to raise salary threshold to qualify for overtime pay
"Within the first year these rules are in effect, millions more workers will be eligible for overtime, finally getting paid in full for the hours they are putting in on the job," Clinton said in statement
Sanders on Twitter said, "Extending overtime pay will help millions of families. It's time hard working Americans got the pay they deserve"
Sanders campaign manager Jeff Weaver said on CNN that DNC Chair Debbie Wasserman Schultz has been "throwing shade on the Sanders campaign from the very beginning"
Comments follow Wasserman Schultz's assertion that Sanders hadn't done enough to condemn his supporters' behavior at this past weekend's Nevada party convention
Sen. Barbara Boxer said she feared for her safety at the event, according to CNN
Boxer was booed as she spoke at the gathering
Sanders backers threw chairs in rules dispute; state party chairwoman got threatening voicemails
Boxer said she spoke to Sanders, who is "distressed" about events

DEBATES
Sanders called for a debate with Clinton in Calif. before the state's June 7 primary
Statement claims both agreed in Jan. to hold debate in May in Calif., and Clinton campaign "has balked at keeping that pledge"
Fox News yesterday sent letters to Clinton and Sanders requesting their participation in debate, according to statement

DELEGATES
Clinton is just 90 delegates short of securing the Democratic nomination, AP reports
Despite her Ore. loss last night, she amassed enough delegates both there and in her narrow win in Ky. to maintain large delegate lead
Including superdelegates, she now has 2,293 of 2,383 needed to win

INDEPENDENT BIDS
2012 GOP presidential nominee Mitt Romney has stopped taking part in efforts to find an independent candidate to run in Nov., the Hill reports
Former Okla. Sen. Tom Coburn told the Daily Caller that he won't run as a third-party candidate, either
Politico had reported that Coburn, Romney and Nebraska Sen. Ben Sasse are favored candidates of group of conservatives trying to mount third-party challenge

Sasse spokesman James Wegmann earlier ruled out an independent bid

SCOTUS
Trump released a list of 11 possible candidates for the Supreme Court, AP reports
They are: Steven Colloton of Iowa, Allison Eid of Colo., Raymond Gruender of Mo., Thomas Hardiman of Pa., Raymond Kethledge and Joan Larsen of Mich., Thomas Lee of Utah, William Pryor of Ala., David Stras of Minn. Diane Sykes of Wis., Don Willett of Texas

CAMPAIGN FINANCE
Wayne Berman, Elliott Broidy, Ron Weiser, and Ray Washburne will lead fundraising efforts for Trump Victory committee, NBC News reports
Trump's presidential campaign said yesterday it entered joint fundraising agreement with RNC to form committee

TRUMP-KELLY SIT DOWN
TV critics had little good to say about the substance of Megyn Kelly's much-touted interview of Trump last night that aired on the Fox broadcast channel
L.A. Times's Mary McNamara called it "an hour long infomercial for her new book"
CNN's Bill Carter tweeted that "if it had been any softer, it would come on a cone w/a swirl"

POLLS
NH: Clinton leads Trump 44% to 42% in state with 4 electoral votes, according to WBUR poll
Pollster Steve Koczela attributes tightness of race to high negative ratings for both candidates; each seen unfavorably by 58%

ETC.
Energy Sec. Ernest Moniz said Trump's call to renegotiate or ignore the Paris climate deal isn't realistic, the Hill reports
Any future president would struggle to undo President Obama's other environmental work, he said
Director of Natl Intelligence James Clapper said hackers are attempting to get into both Democratic and Republican presidential campaigns, according to CNN
"As the campaigns intensify, we'll probably have more," Clapper says at Bipartisan Policy Center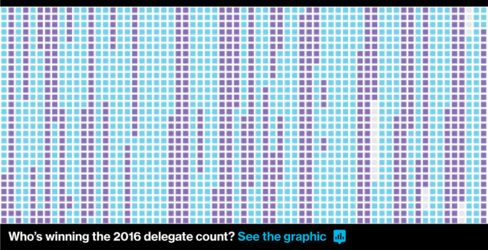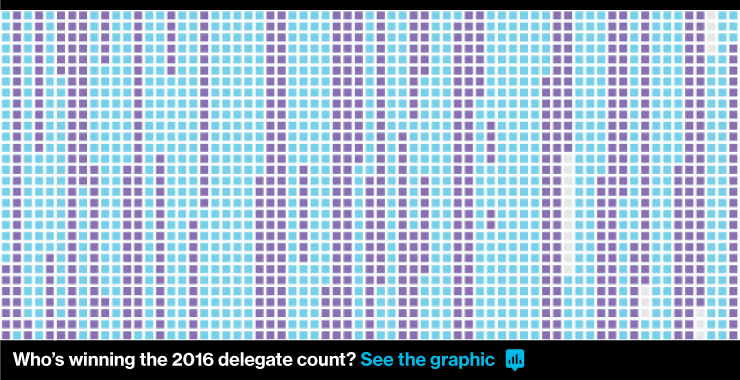 Before it's here, it's on the Bloomberg Terminal.
LEARN MORE