Senate Defies Saudis by Passing Bill to Let 9/11 Victims Sue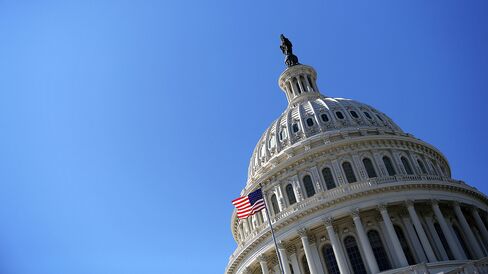 Bill passes after U.S. disclosed size of Saudi Treasury stake

Saudi Arabia reportedly threatened to sell its U.S. debt
The Senate passed legislation Tuesday allowing Sept. 11 victims and their families to sue other countries for their role in the attacks, defying White House objections and reported threats by Saudi Arabia to sell its U.S. debt holdings.
The move comes one day after the U.S. Treasury Department disclosed the size of Saudi Arabia's stake for the first time in 41 years -- putting its debt holdings at $116.8 billion.
Senator John Cornyn of Texas, the No. 2 Senate Republican, said the bill was tweaked to address the concerns of Senator Lindsey Graham of South Carolina, who worried it would be overly broad and end up with blowback against the U.S.
The House would need to pass the measure to send it to President Barack Obama, who has expressed opposition to the bill, S. 2040.
"The administration strongly continues to oppose this legislation," White House spokesman Josh Earnest said Tuesday after the Senate vote. The administration may seek additional changes to the measure or try to get it killed in the House, Earnest said.
Senator Chuck Schumer of New York, who joined Cornyn in asking for a voice vote to pass the measure, said he would vote to override a veto and predicted enough Democrats would join to get the necessary two-thirds majority.
$750 Billion
The New York Times reported last month that Saudi officials threatened to sell $750 billion of Treasuries and other assets in the U.S. if Congress passed the bill. Saudi officials pointed Tuesday to a May 3 statement by Foreign Minister Adel bin Ahmed Al-Jubeir denying any threats, saying: "We don't use economic policy for political purposes."
Saudi Arabia is making "a hollow threat," Cornyn said Tuesday. "They are not going to suffer a huge financial loss in order to try to make a point."
In a related issue, the administration is working to release a redacted version of a classified portion of a report on the Sept. 11 terrorist attacks, which addresses the reported involvement of foreign governments.
Cornyn and Schumer have introduced the bill for the last three Congresses "for the sake of the families" who lost loved ones on Sept. 11, Schumer said on the Senate floor.
"What this legislation means to the victims of 9/11 transcends day-to-day politics," Schumer said. It will ensure that foreign governments who backed terror attacks on U.S. soil "will pay a price if it is proven they have done so," he added.
House Speaker Paul Ryan said last month he'd review the legislation but sounded skeptical.
"We need to make sure we are not making mistakes with our allies," Ryan of Wisconsin said when asked about the bill.
Before it's here, it's on the Bloomberg Terminal.
LEARN MORE