Loyalty
Sanders' Quest for Superdelegates Loses One After Virgin Island Official Flips to Clinton
His last-ditch bid for the Democratic presidential nomination relies on persuading Clinton's superdelegate backers to support him.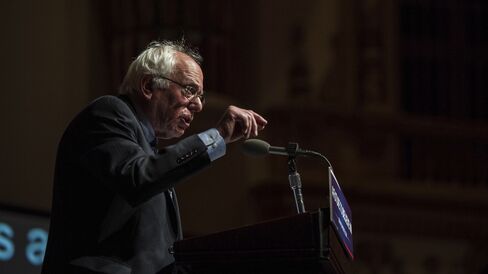 Bernie Sanders is trying to persuade Democratic Party superdelegates backing Hillary Clinton to flip their allegiance as a last-ditch bid for the nomination, but one Sanders supporter is going the other way.
Emmett Hansen II, the Democratic National Committeeman for the U.S. Virgin Islands, decided to shift his support to Clinton after a weekend briefing on her plans for U.S. territories that followed months of dissatisfaction with Sanders' lack of concrete positions.
His reasons go right to the heart of Clinton's critique of the Sanders campaign. Hansen said that while he's a believer in sweeping change, he also wants to get things done.
"There are no more windmills to joust against and no more mountains to climb," said Hansen, a native of St. Croix who was on the Sanders campaign's list of publicly committed superdelegate supporters. "It comes down to one thing: what's best for the Virgin Islands, to be fully incorporated into the United States."
Hansen is the first Sanders superdelegate to publicly shift his support to Clinton.
The U.S. Virgin Islands will send 12 delegates to the Democratic National Convention in July, seven of them pledged based on the outcome of district caucuses are scheduled for June 4.
Hansen met Saturday with Karen Green, a volunteer Caribbean community outreach lead for the campaign, ahead of former President Bill Clinton's Monday campaign stop in St. Croix, and saw Clinton's proposals in black-and-white on a campaign fact sheet.
Among Clinton's pledges: giving the territories the ability to vote in presidential elections, and providing the same Affordable Care Act, Medicare and Medicaid benefits that are available in the 50 states.
Hansen said the decision to switch wasn't easy. He had been communicating with the Sanders campaign for months, pushing his aides to commit to taking detailed positions on issues affecting the U.S. Virgin Islands. He said the answers weren't forthcoming. "I know a million different ways not to answer a question," he said.
The Sanders campaign didn't respond to a request for comment.
Clinton already has pledged support from 524 out the more than 700 party officials and officeholders designated as superdelegates, while Sanders is backed by 40, according to a count by the Associated Press. Along with the 1,716 pledged delegates she's won in primaries and caucuses, Clinton is 143 delegates short of the 2,383 needed to claim the Democratic nomination.
Sanders is seeking backing from the roughly 150 superdelegates who haven't publicly committed while arguing superdelegates from states he's already won should support his bid for the nomination.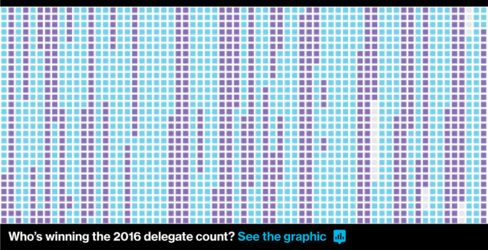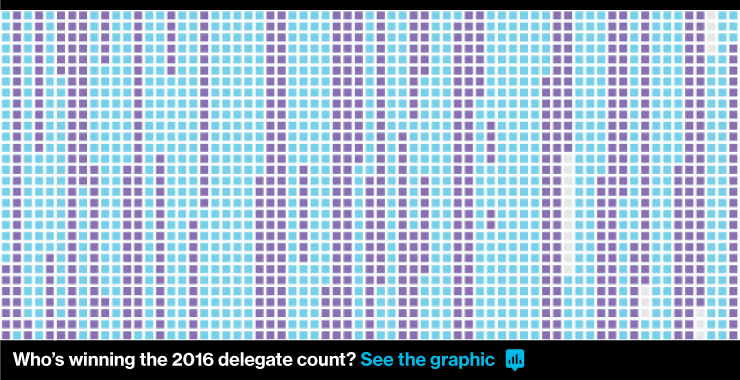 Before it's here, it's on the Bloomberg Terminal.
LEARN MORE