Puerto Rico Bill to Obama by July 1 Is Feasible, Bishop Says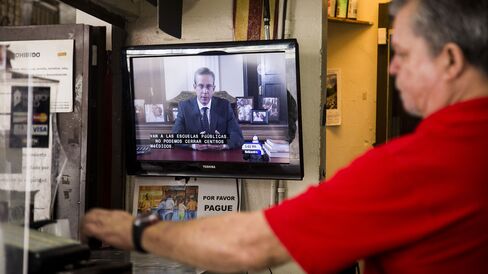 Puerto Rico and agencies owe investors $2 billion on July 1

Commonwealth is seeking to reduce a $70 billion debt load
A new version of a congressional bill to help Puerto Rico address its $70 billion debt crisis may advance next week toward floor action, according to Rep. Rob Bishop of Utah.
The new draft won't have significant changes and the basic concepts of the bill, to get Puerto Rico out of its fiscal crisis, are the same, Bishop said Monday during an interview at Bloomberg News' offices in Manhattan. Bishop serves as chairman of the House Natural Resources Committee, which has been tasked with crafting the Puerto Rico measure. It's feasible that the bill could reach President Barack Obama's desk by July 1, Bishop said.
"It won't be significantly different," Bishop said about the new version. "The basic concept of what we're trying to do has never changed."
The bill would create a federal control board to approve Puerto Rico's spending plans and oversee any debt restructurings. The measure would also provide a framework for Puerto Rico to lower its $70 billion debt load as the island doesn't have access to the municipal bankruptcy laws, as Detroit did. The bonds were sold by 17 different issuers with various different repayment pledges. The new draft won't prioritize which of those different types of debt would get repaid first, Bishop said.
"If it is up to Congress to establish who is first in line and who is second in line, we will screw it up," Bishop said. "Everybody will eventually get paid. that has to be the goal, that has to be the purpose."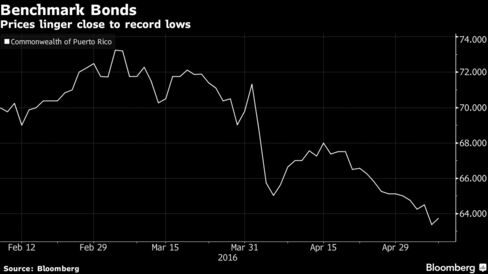 The new version of the bill comes after Puerto Rico's Government Development Bank on May 2 defaulted on $370 million, the largest such payment failure for the island. Governor Alejandro Garcia Padilla warned last week that there could be more defaults. The commonwealth and its agencies owe $2 billion on July 1, including $805 million for general-obligation debt.
"The time for action is now," U.S. Treasury Secretary Jacob J. Lew said during a visit Monday to the capital, San Juan. Infrastructure is crumbling and the fiscal crisis is taking a human toll, he said. The interests of pensioners must be balanced with those of bond holders, but a perfect solution for everyone isn't possible, Lew said.
The House Natural Resources Committee pulled the bill last month as both Democrats and Republicans sought to make changes to the measure. House Speaker Paul Ryan earlier this year directed members to create by March 31 a bill to address Puerto Rico's financial crisis.
Puerto Rico's economy has shrunk every year but one in the past decade and island officials project a 2 percent decline in the fiscal year beginning July 1. Garcia Padilla in June 2015 said the commonwealth was unable to repay all of its debts on time and in full and would seek to lower the $70 billion debt load by asking investors to take a loss on their securities.
Before it's here, it's on the Bloomberg Terminal.
LEARN MORE