Sanders Campaign Manager Cautions Clinton Against Shift Back to Middle
Sanders supporters are likely to stay home in November if that happens, Jeff Weaver warned on the Masters in Politics podcast.
Jeff Weaver, the campaign manager for Bernie Sanders, issued a warning to Hillary Clinton on Bloomberg's Masters in Politics podcast: If she makes a shift back to the middle on important issues in a general-election campaign, she shouldn't count on Sanders supporters to be there for her in November. "The secretary has obviously moved to the left of this campaign substantially in an attempt to block out Senator Sanders," Weaver said. "But as too often happens, one worries that when the primary is over that candidate becomes much more centrist in a general election. If that happens, I think you will see a lot of Sanders supporters just sit home, frankly."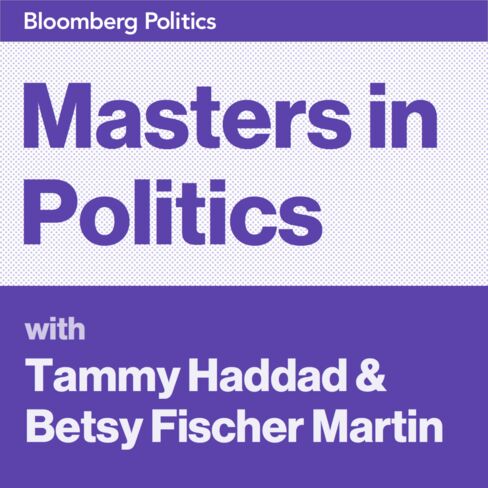 Weaver also reiterated that even though Sanders is behind in the pledged delegate count, the senator will continue to fight for every vote in the Democratic presidential primary. "Secretary Clinton may want to move on, but there's certainly a contest going on and he's gonna fight for every vote and every delegate from now till the end," he said.
Weaver said Sanders will be all over California in the coming weeks. "He's going to make a full-court press. He's going to be holding rallies all over the state and meeting people. I think he will move people there like he did in Indiana or Michigan and a number of other places."
Responding to recent efforts by presumptive Republican nominee Donald Trump to try to reach out to Sanders supporters, Weaver says that Sanders himself "will work day and night to make sure that Donald Trump does not get elected president." Weaver contended that any outreach that Trump makes to Sanders voters will not be successful. "I think that Trump's message—lower wages, his outrageous bigoted comments, sexist comments, I just don't think that Bernie Sanders supporters are going to move to Donald Trump."
You can hear the entire interview, along with a conversation with Donald Trump adviser Barry Bennett, below.
SoundCloud: Episode 8: Barry Bennett And Jeff Weaver by Bloomberg
Before it's here, it's on the Bloomberg Terminal.
LEARN MORE