Campaign Wrap: Obama Weighs In on Trump, Democratic Race
Even as President Obama remained coy in discussing the Democratic race to succeed him, he didn't hide his disdain for Donald Trump's triumph in the GOP contest.
Commenting for the first time since Trump became the presumptive Republican nominee, Obama said the businessman needs more scrutiny and warned against treating the presidential election like a reality show

"This is not entertainment," Obama said at a White House press conference
"We are in serious times, and this is a serious job"
Republican women must decide whether Trump is someone they feel "comfortable" with, he said

He reiterated that he wouldn't endorse a candidate in the Democratic race until the nominating process concludes, but, in a nod to Hillary Clinton's front-runner status, he said, "I think everybody knows what that math is"

ANTI-TRUMP
Paul Ryan is set to meet with Trump next Thursday morning in Washington, a move coming after the House speaker said yesterday he couldn't yet support his party's presumptive nominee
Ryan and Trump are to be joined at one meeting by RNC Chairman Reince Priebus; at another session, other House GOP leaders will sit in, according to Ryan's office
Sen. Lindsey Graham, who dropped out of the GOP race in December, said in statement that he can't support Trump
Trump isn't "a reliable Republican conservative nor has he displayed the judgment and temperament to serve as commander in chief," said Graham
South Carolinian also said he would "absolutely not support" Clinton

ON THE TRAIL
Trump on Fox ruled out choosing a Democratic running mate
Comments come after surrogate Ben Carson said the GOP frontrunner would consider a Democrat
Trump also said Britain is better off leaving the EU, citing immigration concerns

Migration's "been a horrible thing for Europe" and ''a lot of that was pushed by the EU"
Priebus said Trump's tweet of himself yesterday eating a taco bowl on Cinco de Mayo shows "he's trying"
"There's work to do" convincing Hispanic voters that Trump likes them, Priebus said in Washington
Bernie Sanders threatened a floor fight over rules and the Democratic platform at the party's convention this summer
He said he won't allow his supporters "to be silenced" at the convention

STAFF MOVES
Pro-Trump super-PAC Great America PAC hired Amy Pass, a longtime Newt Gingrich fundraiser, to be its finance director, Politico reports
Amy Kremer, who helped start the super-PAC, resigned this week, while senior adviser Jesse Benton was convicted on federal charges of corruption, New York Times reports

CAMPAIGN FINANCE
Billionaire Sheldon Adelson, the Las Vegas-based major GOP donor, said he'd support Trump now that he's become the party's presumptive nominee, New York Times reports

POLLS
CBS analysis questions whether polls that show a clear Clinton victory in November are underestimating Trump
In primaries in states including N.Y., R.I., Conn., and Md., his actual performance was better than the polls showed
The difference, analysis says, could be attributed in part to the fact that some people don't want to tell others they support Trump but then cast their ballot for him in privacy of voting booth

ETC.
Trump's finance chair Steve Mnuchin said on CNBC that a government has to honor its debts
Yesterday, Trump said he could envision an effort to renegotiate the U.S. debt if economy goes bad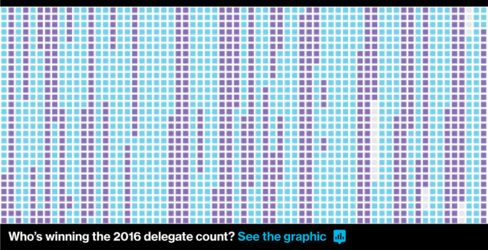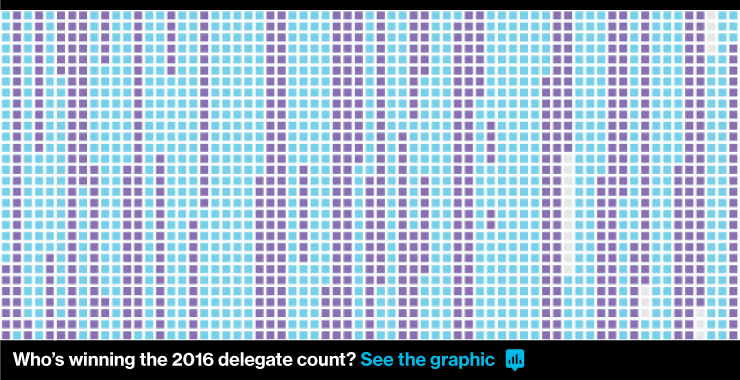 Before it's here, it's on the Bloomberg Terminal.
LEARN MORE