Campaign Wrap: Indiana May Signal Trump Can't Be Stopped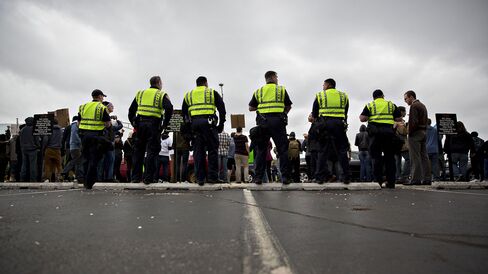 A victory for Donald Trump in Indiana tomorrow may kill Ted Cruz and John Kasich's hopes of stopping him from clinching the GOP nomination outright.
After initial surveys depicted a neck-and-neck battle between Trump and Cruz in the state's GOP primary, more recent ones have shown the businessman pulling away, perhaps buoyed by momentum from big wins in the Northeast and missteps by his rivals
NBC/WSJ poll released yesterday showed Trump with a 15-point lead over Cruz in Ind., with Kasich a distant third
Former House Speaker Newt Gingrich said that if poll is right, "then Trump is the nominee and Republicans should start focusing on how to beat Clinton," according to Atlanta Journal-Constitution
Ind.'s "winner-take-most" model means the statewide winner gets 30 delegates, while 3 delegates are allotted to the winner in each of 9 congressional districts
Washington Post crunched the numbers, and says that if Trump wins Ind., he'll need to win about half of the delegates still at stake to secure the nomination
For the Democrats, the NBC/WSJ poll put both Hillary Clinton and Bernie Sanders virtually tied in Ind.
State doesn't require party registration to vote in a primary
Sanders has tended to perform well in states with open primaries

ON THE TRAIL
Trump said Clinton's comment that Trump's attacks against her are "off the reservation" is "very nasty" to men
Clinton said last week that she has "a lot of experience dealing with men who sometimes get off the reservation"
"If I made that statement it would be a big, big story," he said on CNN
Cruz warned against electing someone "who embarrasses you"
He said in Osceola, Ind., that he's "in for the distance" and won't drop out before the July convention
Clinton said she wants husband Bill Clinton to be in charge of improving U.S. manufacturing and jobs
"I told my husband he's got to come out of retirement and be in charge of this," she said
Sanders in Evansville, Ind., reminded supporters that his campaign needs to earn more than 50% of remaining delegates in 10 states that have yet to hold Democratic contests, AP reports
The Vt. Sen. said yesterday in Washington speech that the exact figure he needs to win is 65%
He said he'd "fight as hard as we can for every vote"

DELEGATES
New York Times reports that Cruz's support among delegates may be receding
Could threaten his ability to secure nomination if convention is contested
Cruz had some success in delegate-gathering over the weekend:
Cruz won 10 of 13 delegates being picked in Va.
He took 18 or 24 delegates in Mo.
Still, these delegates are bound to support Trump on the 1st ballot, as he won both primary contests

ADS
Cruz released TV ad featuring Ind. Gov. Mike Pence's endorsement

STAFF MOVES
Clinton campaign hired Minyon Moore as a senior adviser focusing on political outreach and strategy, New York Times reports
Moore worked on Clinton's 2008 presidential bid

CAMPAIGN FINANCE
Clinton raised $36m in April, according to her campaign
Sum includes $26.4m in primary funds and more than $9.5m for the DNC and state parties
Compares with $25.8m for Sanders campaign
Clinton raised $2.4m in last 3 days of April after Trump's "woman's card" remarks
Anti-Trump super-PACs and groups spent over $4m from April 15 to May 1, a 4x increase from 1st two weeks of April
Peak of spending against Trump came before March 15 primaries, which he dominated

ETC.
In response to a pre-teen protester yelling "you suck," Cruz yesterday quipped that "children should actually speak with respect" and "imagine what a different world it would be if someone had told Donald Trump that years ago," USA Today reports
Carly Fiorina, Cruz's VP pick, fell off the stage after introducing the Texas Sen. at an event in Ind. yesterday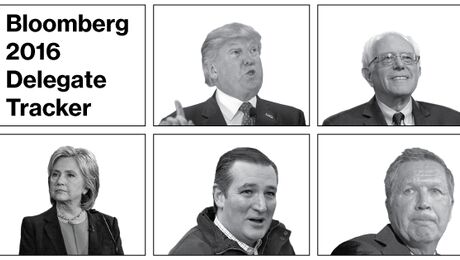 Before it's here, it's on the Bloomberg Terminal.
LEARN MORE