Campaign Wrap: Questions Surround Cruz-Kasich Alliance
After Ted Cruz and John Kasich announced their plan to work together to block Donald Trump from reaching 1,237 delegates, details about the accord have spurred questions about its likely effectiveness.
The campaign coordination apparently doesn't extend to throwing votes at each other

Kasich today said he's not telling voters in Ind. -- a state where his campaign is clearing the way for Cruz -- to back the Texas senator, NBC reports
"I've never told them not to vote for me. They ought to vote for me, but I'm not" in Ind. "campaigning and spending resources"

Kasich canceled 2 public events in the state, which holds its primary May 3
NBC's Mark Murray notes a key reason the anti-Trump collusion could work in Ind.: reallocation

Fox News poll shows Trump up 8 ppts; take Kasich out and reallocate 2nd-choices and lead falls to 3 ppts

Washington Post casts doubt on the strategy, saying that while preventing Trump from picking up Ind.'s delegates could dent his advantage, the impact of Cruz yielding to Kasich in the N.M. and Ore. primaries probably won't matter as much

Stopping Trump in winner-take-all N.J. and the big prize of Calif. would be more effective

In reaction to the alliance, Trump attacked his rivals on Twitter, saying the plan is "desperation" and "sad"
The accord fuels Trump's outsider argument that the GOP nomination system is rigged, and it could further fire up his populist support

ON THE TRAIL
Trump will appear at party conventions in Calif. and Va. later this week to court delegates, Washington Post reports
Former Indiana University basketball coach Bobby Knight will campaign with Trump on Wednesday
Bernie Sanders at a Hartford rally criticized Conn. Gov. Dan Malloy for a round of budget cuts that involved cutting funding for mental health programs, Washington Post reports
Malloy has endorsed Hillary Clinton
Clinton didn't mention Sanders at a rally in Wilmington, Del., one day before the state's primary; she instead focused her attacks on Trump, AP reports
"If you want to be president with the United States, you've got to get familiar with the United States," she said. "Don't just fly that big jet in and land it and go make a big speech and insult everybody you can think of"

STAFF MOVES
Former Chris Christie campaign manager Ken McKay joined Trump's campaign as a senior adviser to oversee delegate strategy, Bloomberg's Jennifer Jacobs reports
Christie endorsed Trump in Feb.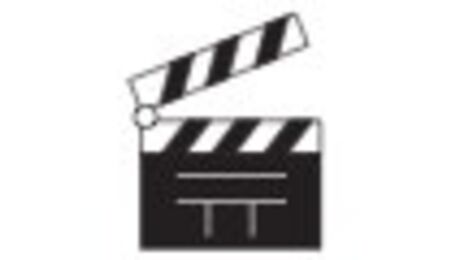 ADS
Clinton released ad in Conn., Pa. and Md. ahead of the primaries there tomorrow's that encourages Democratic unity

ENDORSEMENTS
Baltimore Sun endorsed Kasich and Clinton

POLLS
RI-Dem: Clinton has 9-point lead over Sanders, according to Brown University poll
RI-GOP: Trump in front of pack with 38%, Kasich at 25%, Cruz 14%, Brown poll finds
PA-Dem: Clinton leading Sanders 61%-33% in Harper Polling survey
NATIONAL: In hypothetical Clinton-Trump matchup nationally, Clinton ahead by 3 points, according to George Washington University Battleground Poll

ETC.
Billionaire hedge fund manager Tom Steyer said Nextgen Climate, a group he leads, will spend about $25 million on a get-out-the-vote effort focused on college campuses
It'll center on 203 campuses across 7 states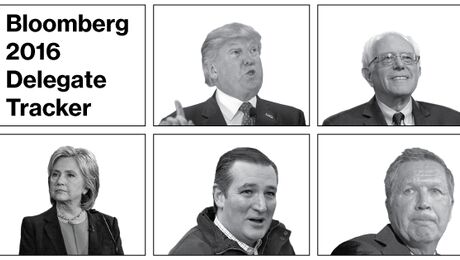 Before it's here, it's on the Bloomberg Terminal.
LEARN MORE