Sanders Decries Saudi Arabia Support of Fundamentalist Ideology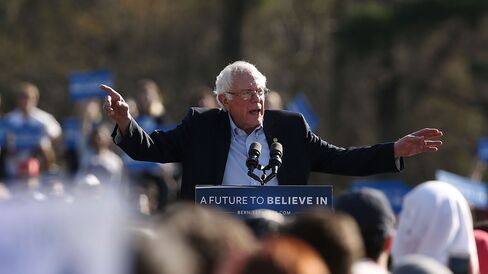 Candidate says Saudi royal family members support extremists

Senator also says U.S. shouldn't ignore Palestinian suffering
The U.S. needs to take a harder stance against Saudi Arabia and its support of the kind of fundamentalist ideology that drives the Islamic State and al-Qaeda, Senator Bernie Sanders said on Sunday.
"We are not taking a hard enough look at Saudi Arabia," the presidential candidate said in an interview on ABC's "This Week With George Stephanopoulos," saying parts of the ruling family in that nation have funded the "extremely right-wing fundamentalist ideology" of Wahhabism in schools around the world. "Saudi Arabia is playing a very dangerous role in fomenting fundamentalism all over the world."
Asked about reports that Saudi Arabia would sell American assets if Congress approves a bill allowing victims of 9/11 attacks to sue the Saudi government, Sanders -- who trails former Secretary of State Hillary Clinton in the race for the Democratic nomination -- said the U.S. "can't be blackmailed."
Sanders also said the U.S. "cannot ignore the suffering of the Palestinian people" in its support of Israel. He cited civilian deaths and "mass destruction" from Israel's 2014 military operation in Gaza meant to counter rocket attacks. Sanders specifically accused Clinton of ignoring Palestinians in recent remarks on Israel.
QuickTake Saudi Arabia's Strains
"You can't just always nod your head to (Benjamin) Netanyahu," he said of the Israeli prime minister. "He is wrong on occasion."
Sanders and Clinton face an important vote on Tuesday in the New York state presidential primary. Opinion polls show Clinton holds a double-digit lead in the state she represented in the U.S. Senate, according to RealClearPolitics.
Before it's here, it's on the Bloomberg Terminal.
LEARN MORE