Treasury Should Probe U.S. Banks on Panama Papers, Warren and Brown Say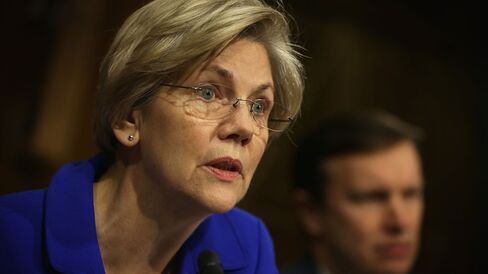 Warren, Brown ask Lew to investigate and brief by May 9

Lawmakers concerned about terrorist financing, tax avoidance
A pair of the U.S. banking industry's biggest Senate critics demanded a Treasury Department investigation into offshore banking revelations contained in leaked documents from a Panama-based law firm.
Democratic Senators Elizabeth Warren of Massachusetts and Sherrod Brown of Ohio sent a letter to Treasury Secretary Jack Lew on Thursday asking the department to investigate whether U.S. banks, companies and individuals had ties to Mossack Fonseca, the law firm whose leaked records have already prompted the resignation of Iceland's prime minister and reverberated around the globe.
"While we recognize that some of this information may be decades old, we are particularly concerned about whether companies or individuals involved with or utilizing the services of this firm may have facilitated money laundering or terrorist financing with sanctioned persons or entities," they wrote.
They said Treasury, and not just the Justice Department, should investigate, given Treasury's role in the financial markets.
"These disturbing revelations and others reveal activity that may threaten our national security and our financial system by undermining U.S. and international laws promoting financial transparency and combating money laundering and terrorist financing," they wrote.
The senators asked for a full briefing by May 9.
'Not Illegal'
President Barack Obama said earlier this week that stopping tax-avoidance schemes has been mentioned in his meetings with other leaders, but a broader tax overhaul is needed.
"There has been some progress made in coordinating between tax authorities of different countries so that we can make sure that we're catching some of the most egregious examples," he said April 5. But he said a major problem "is that a lot of this stuff is legal -- not illegal."
The documents, first reported by German newspaper Suddeutsche Zeitung, the International Consortium of Investigative Journalists and other news outlets, detail thousands of clients using shell companies to hide assets and avoid taxes.
Before it's here, it's on the Bloomberg Terminal.
LEARN MORE