Masters in Politics Podcast: Campaign Vets Shrum, Barbour Say Wild Race Isn't Over Yet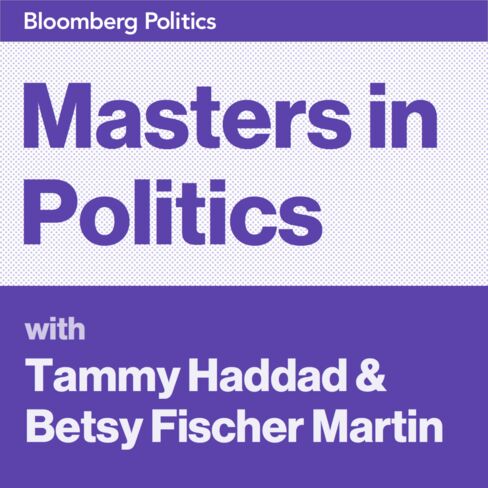 Veteran Democratic presidential campaign strategist Bob Shrum says Bernie Sanders needs a big breakthrough in Wisconsin next Tuesday to keep his momentum going.
Acknowledging that the Sanders campaign has an uphill climb, Shrum told Bloomberg's Masters in Politics podcast that he thinks Hillary Clinton's campaign could be making a mistake by trying to engage Sanders on process rather than policy. "I wonder if the Clinton people don't react a little too strongly to this sometimes," he said. "They have every reason to believe that she's gonna be the nominee and I don't think hand-to-hand combat with Sanders about delegate totals is in their interest when he's talking about big issues and big ideas."
On the Republican side, former Mississippi Governor Haley Barbour, an ex-chairman of the Republican National Committee, told the podcast he miscalculated months ago when he predicted that it was highly unlikely that Trump would be the nominee. Barbour confessed that at the time, "I could tell people were mad but I assumed after a few months of venting they would say, now what are we gonna do about it?"
He said he would support Trump over Clinton in a general election, but cautioned that while Trump may have the support of voters, he is lagging behind Ted Cruz when it comes to the important task of locking in loyal delegates to the Republican convention this summer.
You can hear the entire interview below.
SoundCloud: Episode 5: Haley Barbour And Bob Shrum by Bloomberg
Before it's here, it's on the Bloomberg Terminal.
LEARN MORE