Trump and Clinton Clash After Brussels Attacks
The U.S. presidential front-runners clashed over interrogation techniques and whether to stop foreign Muslims from entering the country.
In the wake of a series of deadly terrorist attacks in Brussels on Tuesday, the U.S. presidential front-runners clashed over interrogation techniques and whether to stop foreign Muslims from entering the country.
"If they could expand the laws, I would do a lot more than waterboarding," Donald Trump said Tuesday morning on NBC's Today. "I am in the camp where you have to get the information, and you have to get it rapidly."
The Democratic presidential front-runner, former Secretary of State Hillary Clinton, slammed the idea later on the same program.
"Our country's most experienced and bravest military leaders will tell you that torture is not effective," said Clinton, a Democrat who served under President Obama. Law enforcement and intelligence agencies "don't need to resort to torture but they are going to need more help."
The national security dispute between the two candidates, who also attacked one another in dueling foreign policy speeches before the American Israel Public Affairs Committee on Monday, served as a preview for what a general election contest might look like if Clinton and Trump both clinch their nominations.
'Close Up Our Borders'
The likely standard-bearers of each party also doubled down on immigration rhetoric, with Trump repeating that the U.S. should "close up our borders until we figure out what's going on."
"What we're doing is we're allowing thousands and thousands of these people into our country," he said on NBC. "And we're going to have nothing but problems, as sure as you're sitting there."
Clinton called it "unrealistic to say we're going to completely shut down our borders to everyone. That would stop commerce, for example, and that's not in anybody's interest."
Clinton said the U.S. and Europe need to tighten security, particularly on visa checks and tracking of international travelers' names, while saying that Europe should commit to the Eurozone, which has relatively free borders.
In a statement, Texas Senator Ted Cruz, Trump's chief rival in the Republican race, appeared to back new counterterrorism tactics as part of his response to Brussels. "We need to empower law enforcement to patrol and secure Muslim neighborhoods before they become radicalized," he said.
Vermont Senator Bernie Sanders, a Democratic presidential candidate, strongly disagreed with increasing surveillance to prevent terror attacks, saying, "That would be unconstitutional."
Cruz, in a news conference later Tuesday, said that the "attack in Brussels is in many ways the fruit of a failed immigration policy in Europe." The U.S. should "absolutely" re-examine "immigration policies across the board," Cruz added, though he warned against any moves to "withdraw from the world."
Arizona and Utah
Cruz and Trump will compete in the Republican presidential primary in Arizona and caucus in Utah on Tuesday evening, while Clinton will face her rival, Sanders, in those states as well as in Idaho.
In the past, Trump's hawkish rhetoric has helped his poll numbers in the aftermath of high-profile terrorism. "It's why I'm probably number one in the polls, because I say we have to have strong borders," he said on NBC.
Trump spent much of a Monday trip to Washington trying to convince Republicans, some of whom have repeatedly suggested he tone down his rhetoric, that he can act presidential, including rolling out part of his foreign policy team in a meeting with the Washington Post. His comments on Tuesday, however, seemed to return him to proposals that House Speaker Paul Ryan described as "not what this country stands for."
The president of the American Israel Public Affairs Committee, at whose Monday forum Trump received applause for a speech, apologized on Tuesday for "ad hominem attacks" from Trump, who called Obama "the worst thing to ever happen to Israel" during the address.
"While we may have policy differences, we deeply respect the office of the United States and our president, Barack Obama," said Lillian Pinkus, according to The Hill news site. "We are disappointed that so many people applauded a sentiment that we neither agree with or condone."
Without naming Trump, Clinton had said in her speech that the U.S. does not need "a president who says he's neutral on Monday, pro-Israel on Tuesday and who-knows-what on Wednesday because everything's negotiable"—a comment widely seen as a criticism of Trump's shifting statements on the Middle East.
'Armed Camp'
During the several interviews on Tuesday, Trump said that Brussels, which is both the capital of Belgium and the European Union, "is an armed camp." He said he would not build ties between Muslim communities and the U.S. but rather said it was Muslims' responsibility to bring concerns about possible terrorist activities to the attention of authorities.
"They're very untrusting of people other than Muslims," he said on Fox & Friends. "Somehow that community doesn't believe in reporting."
Ohio Gov. John Kasich, who is also seeking the GOP nomination, said in an e-mailed statement that the U.S. must redouble efforts with "allies to identify, root out and destroy the perpetrators of such acts of evil."
President Obama, speaking before his departure from Cuba, said the U.S. "will do whatever is necessary to support our friend and ally Belgium in bringing to justice those who are responsible."
"We must be together regardless of nationality race or faith in fighting against the scourge of terrorism," he said.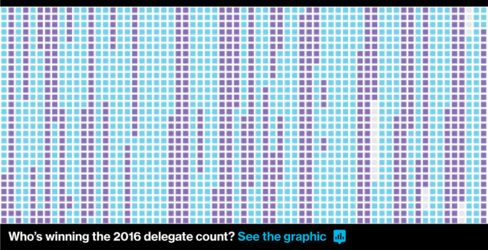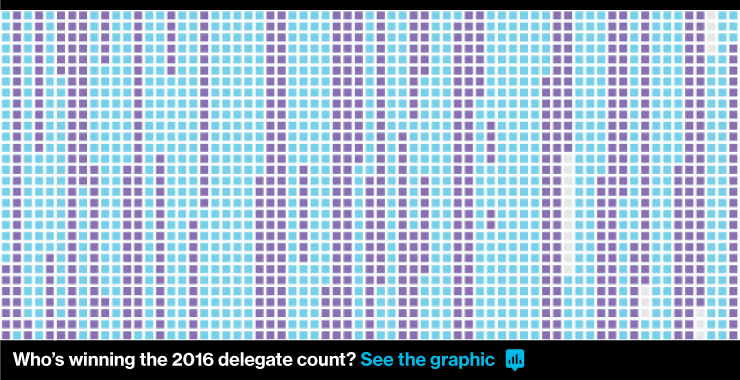 Before it's here, it's on the Bloomberg Terminal.
LEARN MORE