Colorado's Neighbors Rejected by High Court Over Marijuana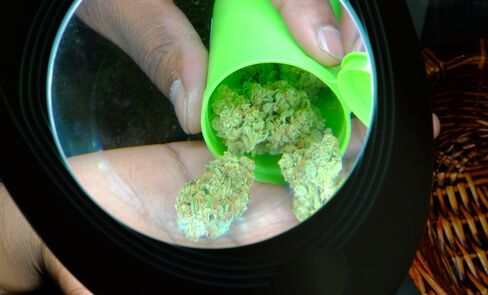 Nebraska and Oklahoma lost an unusual bid to go directly to the U.S. Supreme Court with their complaint that they are suffering the consequences of Colorado's legalization of marijuana.
The two states sought to invoke the constitutional provision that lets states sue one another directly in the nation's highest court under some circumstances. The justices, however, refused to grant permission to Nebraska and Oklahoma.
The states argued that marijuana from neighboring Colorado is flowing across their borders, forcing them to spend more money apprehending, prosecuting and incarcerating people. Nebraska and Oklahoma said Colorado violated federal drug law when it set up a commercial distribution system for marijuana after the state's voters approved legalization in 2012.
Colorado and the Obama administration urged the Supreme Court to throw out the case. They argued that the court's so-called original jurisdiction is limited to cases where one state directly injures the other.
The high court gave no explanation. Justices Clarence Thomas and Samuel Alito said they would have let the two states file their complaint at the Supreme Court.
"The plaintiff states have alleged significant harms to their sovereign interests caused by another state," Thomas wrote for the pair. "Whatever the merit of the plaintiff states' claims, we should let this complaint proceed further rather than denying leave without so much as a word of explanation."
The case is Nebraska and Oklahoma v. Colorado, No. 144 Orig.
Before it's here, it's on the Bloomberg Terminal.
LEARN MORE