Follow the Money
Republican Donors Haven't Given Up on Beating Trump
Mitt Romney will give a speech Thursday laying out his case for why Trump should not be the Republican presidential nominee.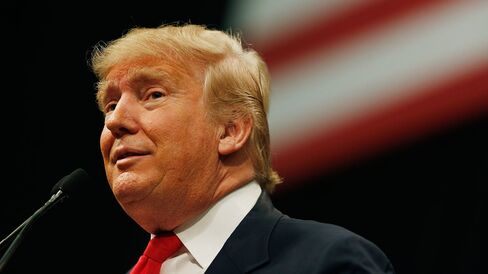 Even after Donald Trump won seven primaries on Super Tuesday, Republican establishment money still appears more bent on taking the businessman down than coalescing behind him as the party's likely nominee.
Just ask James Nicholson, president and chief executive officer of PVS Chemicals, who donated money to Jeb Bush and John Kasich and gave $278,000 to Republican party committees and candidates in the 2012 political cycle. Nicholson said he won't contribute to the Republican National Committee this year if Trump is the nominee.
"The Republican Party is getting hijacked, and if Trump ends up the nominee it will destroy the brand," said Nicholson, who has voted Republican since Barry Goldwater in 1964. "I've never voted for a Democrat, but if Trump were the nominee, I'd vote for Hillary Clinton while holding my nose."
The Super Tuesday victories bring Trump's delegate count to about 319, well ahead of the rest of the pack. Still, rivals Ted Cruz and Marco Rubio kept their campaigns alive, amassing enough delegates to stay within striking distance.
Stanley Haar, a Florida-based broker who supports Rubio, said he still believes Trump's path to the nomination can still be blocked, especially with the help of some wealthy donors. After giving $180,000 to Republican candidates and committees in the 2012 cycle, Haar has given $2,000 to Rubio's campaign so far. He has yet to make larger donations in 2016, saying he's frustrated with the political process and that "anti-Trump forces have plenty of money to work with."
The establishment has other forces at work, too. Mitt Romney, the party's 2012 presidential nominee, will lay out in a speech Thursday his case for why Trump shouldn't be the Republican standard bearer, according to a person with knowledge of the remarks.
Trump, who has largely financed his own campaign, has criticized his competitors for being beholden to wealthy donors. As of January 31, he had loaned his campaign $17.5 million, and his ability to dominate news coverage has allowed him to get his message out to voters without having to spend heavily on television. The rest of the candidates, with the help of multiple billionaires, have thus far spent more money attacking one another than going after Trump.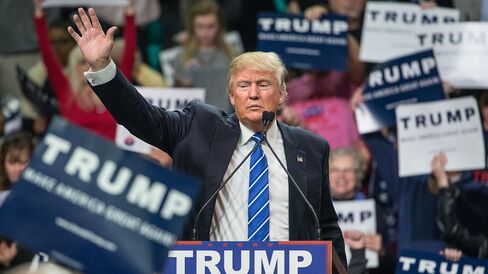 Trump went into Super Tuesday aiming to duplicate a dominant performance in South Carolina, where he captured all of the state's 50 delegates by winning the popular vote plus every congressional district. Cruz's victories in Texas, Oklahoma and Alaska denied Trump the kind of win that had the potential to knock his main anti-establishment competitor out of the race. Similarly, Rubio's victory in Minnesota dented Trump's night and kept the Florida senator's hopes alive.
"Relative to expectations, which were very low going into last night, it wasn't such a bad night," Haar said.
For Haar, whose first experience in politics was going door-to-door for Goldwater in his heavily Democratic Baltimore neighborhood, Trump's ascendancy has been tough to watch. And, while he's still holding out hope that Rubio makes a comeback, Haar said he thinks Trump is likely to get the nomination.
"To tell you the truth, I purposely didn't watch the TV coverage until after midnight," Haar said. "This may be the end of the Republican Party as we know it."
Meanwhile, as Tuesday drew to a close, the Clinton donor and Wall Street attorney H. Rodgin Cohen, whose list of clients at Sullivan & Cromwell LLP resembles a directory of powerful banks, was also up watching returns.
Cohen—the senior chairman at the law firm, where he co-hosted a fundraiser for Clinton—is surprised by the depth of support for Trump but no longer amazed by his success.
"There are a lot of people in this country who simply have seen opportunity diminish, and people in a certain economic stratum who have not been able unlike their parents to have a better standard of life," Cohen said. "And that is it."
Even though he worked for both Bear Stearns and American International Group Inc. during the financial crisis, and believes bank bailouts steadied a teetering system, he thinks they may have also set the stage for Trump's rise. "Companies get bailed out and millions of individuals do not get bailed out," he said. "The unfairness is an important issue."
Even so, he thinks enough American voters can resist what he called "the siren song of the left and the right, the absolutism of both wings." After Tuesday, that confidence in moderation may sound outdated. "If I'm out of touch," he said, "I'm proud of it."
Before it's here, it's on the Bloomberg Terminal.
LEARN MORE