De Blasio Says Clinton Need Not Disclose Her Wall Street Talks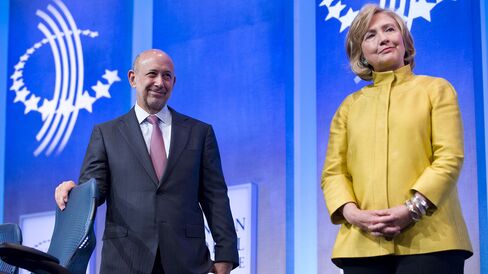 NYC mayor says candidate has called for tougher regulations

Wall Street banks caused the financial crisis, he says
New York Mayor Bill de Blasio said that Democratic presidential candidate Hillary Clinton doesn't need to release transcripts of speeches she gave to employees of Wall Street firms such as the Goldman Sachs Group Inc., for which she was paid hundreds of thousands of dollars.
De Blasio, who endorsed Clinton in October after remaining neutral for several months, said Clinton's stand on Wall Street regulation was more important than what she may have said privately to groups of executives.
"My blunt view is that I care what she says in her platform," de Blasio said after being questioned about the issue by MSNBC's Mika Brzezinski on Wednesday morning. "Her platform would rein in Wall Street excesses more even than Bernie Sanders's would. A lot of progressives have said that."
De Blasio, the first Democrat to be elected mayor of New York in 20 years, ran on a self-described progressive platform that included higher taxes on the wealthy and programs to address income inequality such as all-day universal pre-kindergarten and higher wages and benefits for the poor and low-income workers.
Clinton, who represented New York in the U.S. Senate from 2001 to 2009, made speeches at Goldman Sachs, UBS and other financial institutions in 2013 and 2014 and has collected millions in speaking fees over the years.
Partisans of Vermont of Senator Bernie Sanders, her Democratic opponent, have been pressing her to release transcripts or recordings of the talks. Sanders, who has built his campaign on the issue of income inequality, has blamed financial institutions for causing the 2008 financial crisis.
"Hillary said it very clearly: We cannot have a country where Wall Street can create the kind of problems that it did almost a decade ago," said de Blasio. "We need clearer restrictions, clearer balance, and that's what her platform calls for."
Before it's here, it's on the Bloomberg Terminal.
LEARN MORE