Supreme Court Resumes Opinions, Voiding Vermont Health Law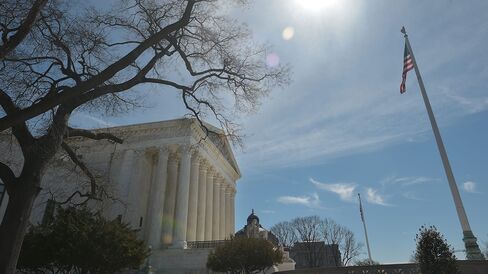 No 4-4 deadlocks yet as fight rages over Scalia successor

Insurers opposed Vermont's data-submission requirements
The U.S. Supreme Court released its first opinions since Justice Antonin Scalia's death, issuing a pair of 6-2 rulings, including one that voided a Vermont law requiring insurers to submit claims information for inclusion in a state database.
The justices didn't announce any 4-4 deadlocks that might fuel President Barack Obama's call for the Senate to act when he nominates a successor to Scalia. Senate Republicans say they won't even consider confirming a nominee while Obama is in office. The president is meeting with Senate leaders Tuesday to discuss the vacancy.
In the health-care ruling, Justice Anthony Kennedy's majority opinion said a federal employee-benefits law barred the Vermont measure, which the insurance industry had opposed.
"Pre-emption is necessary to prevent the states from imposing novel, consistent and burdensome reporting requirements on plans," Kennedy wrote. He said almost 20 states have or are implementing similar databases.
Justices Ruth Bader Ginsburg and Sonia Sotomayor dissented, saying the Vermont measure didn't saddle health-care plans with the type of burdens that would trigger pre-emption.
"That law prescribes no vesting requirements, benefit levels, beneficiary designations, or rules on how claims should be processed or paid," Ginsburg wrote for the pair.
In the second case, the court upheld a 10-year mandatory minimum sentence on a man who pleaded guilty to possessing child pornography. Federal law imposes that sentence if a person has a prior conviction "relating to aggravated sexual abuse, sexual abuse, or abusive sexual conduct involving a minor or ward."
The defendant, Avondale Lockhart, said that provision didn't apply to him because his prior sexual abuse conviction involved an adult. Writing for the court, Sotomayor rejected that interpretation, saying that the phrase "involving a minor or ward" modified only "abusive sexual conduct" and that the other two listed crimes qualified even if the victim was an adult.
Justices Elena Kagan and Stephen Breyer dissented.
Before it's here, it's on the Bloomberg Terminal.
LEARN MORE