One to Beat
Clinton's Nevada Win Shifts Burden Back to Sanders to Stop Her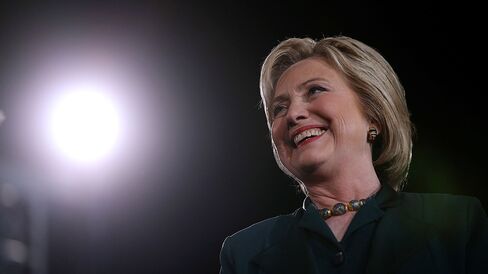 The Nevada caucuses finally give Hillary Clinton a clear win in her bid for the Democratic presidential nomination -- and a chance to erase her nightmare 22-point loss in New Hampshire -- but they come with a variety of cautionary signs about the difficulty of putting away Bernie Sanders for good.
Clinton should have won easily in a state where she was better organized, with a Nevada guru in campaign manager Robby Mook, and with a diverse base of voters who are supposed to be locked up for Clinton and resistant to Sanders' socialist-from-Vermont message.
Yet for a few hours, it looked just as nip-and-tuck as Iowa, even if the final outcome was more decisive -- she led by roughly four points after most of the results were tallied. That margin probably isn't enough to stop Sanders' momentum as the contest moves to South Carolina, which holds its Democratic primary in one week.
And Sanders' message about the system being rigged against average Americans has been shown to have a durable appeal, one that travels to different regions and across ethnic groups, and it's one that Clinton has been able to neither neutralize nor appropriate as her own.
But Nevada clearly shifts the burden for the next win from Clinton to Sanders, now forcing him to prove he has staying power in more ethnically and geographically diverse states. More than one in four Nevada residents are Latino. Polls show Clinton ahead in South Carolina, where African-Americans comprise about half of Democratic voters, and the contests that follow on March 1, include a swath of southern and heavily minority states where Sanders may have trouble keeping up with Clinton.
Sanders has said he hopes to do well in Massachusetts, Minnesota and his home state of Vermont. But there are more than a dozen contests on Super Tuesday, March 1, and dozens more beyond that, and Sanders will need many more wins that that if he hopes to keep up the promise of New Hampshire, of a people's movement denying Clinton the Democratic nomination.
In her victory speech at Caesars Palace in Las Vegas, Clinton suggested she's heard the criticisms that her campaign's messaging until now has been too self-focused and not enough about voters, including younger voters captivated by Sanders.
"This one's for you," she told the Nevada audience. "This is your campaign." She also made a specific pitch to younger voters, saying her campaign "has to be about what we're going to build together" and applauding their generation for being the "most tolerant and connected" in U.S. history.
Sanders, in his concession speech, said he's bringing working-class and young Americans into the process and predicted he will win several Super Tuesday contests on March 1 and pull off "one of the great political upsets in the history of the United States" by defeating Clinton for the nomination.
"The wind is at our backs," he said. "We have the momentum."
David Damore, a political science professor at the University of Nevada at Las Vegas and a senior analyst with Latino Decisions, said Clinton's win in Nevada, while not as strong as it could have been, demonstrates two pockets of strength for the former secretary of state. She did well among Latinos and also among African-American voters in North Las Vegas, a good sign for her heading into South Carolina. And she performed well among rank-and-file union members, including those who packed casino caucus sites, a good sign for her looking ahead to Rust Belt states.
Sanders is "not going to have the luxury moving forward of having weeks and weeks to organize," Damore said. "That passion and activism gets blunted in primaries with much larger turnouts. It's just much more difficult for him moving forward, with the calendar."
Sanders, in an e-mail to supporters seeking $3 contributions after conceding the state to Clinton, wrote that there remains "a path to victory for our political revolution" and that he is "closing the gap dramatically in states that have yet to vote."
"Nevada was supposed to be a state 'tailor made' for the Clinton campaign, and a place she once led by almost 40 points," the e-mail said. He said the closeness of his loss had "sent a message that will stun the political and financial establishment of this country: our campaign can win anywhere."
Mary Kay Henry, international president of the Service Employees International Union, which endorsed Clinton, said in statement that members would rally in the March contests "as a massive ground force to share one very clear message: when Hillary Clinton wins, we all win."
Bob Stein, a Rice University political scientist, said Clinton hasn't yet completely righted the ship but can at least deliver a reset message of, "Wait 'til I get to South Carolina."
"She buys herself time," Stein said, while now Sanders "has to go back to the Democratic base and convince them he has credible answers to things they care about."
"But she still has a problem," Stein said. "It's not Bernie that's the problem; she's the problem whether she wins by 10 or five or six" points. "People don't like her, they don't trust her and it's a generational shift. And she has to convince people she cares about them and understands them."
Senate Minority Leader Harry Reid stayed neutral through the caucuses -- but may have helped Clinton through his advocacy for unionized casino workers, a heavily Latino population, to get paid time off to caucus at six on-site casino caucus locations.
In a memo released the night of the New Hampshire primary, Mook, Clinton's campaign manager, wrote that looking ahead to the next two contests, in Nevada and South Carolina, "we've built first-rate organizations in each state and we feel very good about our prospects for success."
Clinton's support in Hispanic as well as African-American communities is "well known," Mook wrote.
Already by then, however, Clinton's team saw signs Sanders could run more competitively in Nevada than they'd hoped. Mook underscored in that memo that he believed "the nomination will very likely be won in March, not February" and that it would be in March that Clinton could build a "potentially insurmountable" delegate lead in the later contests.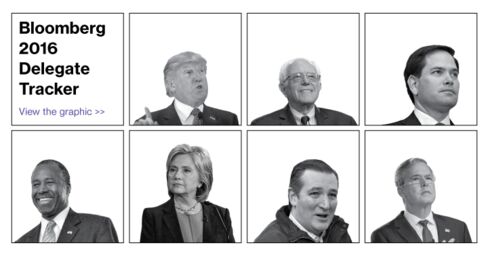 Before it's here, it's on the Bloomberg Terminal.
LEARN MORE