Push for Congress to Fund Zika Response May Be Free-For-All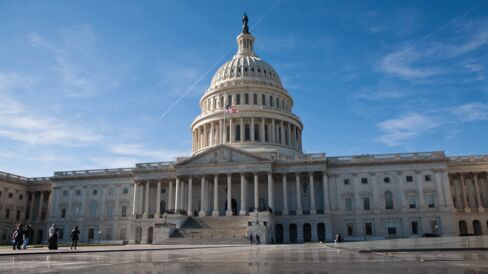 White House gains key Republican ally in push for $1.8 billion

Democrats may seek to add funding for Flint crisis, opioids
The Obama administration gained an important new ally Thursday in its push to get more funding to prevent an outbreak of the Zika virus -- the top Senate health appropriator, Roy Blunt of Missouri.
But even as the administration's pleas for Zika funding become more urgent, the debate could get gummed up in a broader push for funding on several other high-profile issues.
Blunt emerged from a hearing with top U.S. health officials saying that he wants Congress to pass a Zika spending bill, although the White House might not be able to get the full $1.8 billion it is requesting.
"I think it is clear that some sort of response is warranted," he said.
Democrats, however, are already making it clear that they could try to use any Zika measure to add funding for other priorities, including the water crisis in Flint, Michigan, the opioid and heroin abuse problem and even Puerto Rico's debt woes.
Competing Priorities
Senator Chuck Schumer, the third-ranking Democrat in the Senate, suggested Thursday it was possible that Democrats would seek to attach funding to help Flint residents reeling from a water contamination crisis to a Zika spending measure.
House Minority Leader Nancy Pelosi of California was even more direct.
"My read from the speaker is that this will be bipartisan, hopefully noncontroversial as we go forward to meet the president's request for Zika, emergency Zika funding," Pelosi said at a press conference Thursday. "I would hope that, in tandem, that we would have an emergency supplemental for Flint, Michigan, to talk about meeting the needs of our children and families there with all the wraparound services that they need."
Senator Jeanne Shaheen, a New Hampshire Democrat, said if she can't get emergency supplemental money to fight the opioid epidemic attached to related opioid legislation, S. 524, she'd consider "every opportunity" to use other measures to obtain the funds.
"Much as I am concerned about the threat of the Zika virus and I think we have to take it seriously, the fact is we are losing a person a day in New Hampshire from overdoses, thousands of people a year and we need a response to address it," Shaheen told reporters Thursday.
Dick Durbin of Illinois, the number two Democrat in the Senate, also noted that Puerto Rico, which is at risk of a Zika outbreak, needs congressional help to cope with its debt crisis.
'A Shakedown'
John Cornyn of Texas, the No. 2 Senate Republican, criticized what he said were Democratic tactics of trying to attach additional funding to otherwise bipartisan bills.
"I might even call it a shakedown, not just a toll," Cornyn said. "I'm going to say no."
He added, "They haven't come up with a plan to spend it appropriately or to offset it."
Another huge obstacle is that conservatives in the House are likely to resist spending any additional money without finding other spending cuts to offset it.
Supplementals Rare
The last two stand-alone supplemental spending bills passed by Congress were a 2014 measure that provided $235 million to Israel for a missile-defense system and a hard-fought measure that provided $60 billion in disaster relief spending after Superstorm Sandy, which was passed in January 2013.
Speaker Paul Ryan told reporters Thursday that he expected "bipartisan action" on some kind of spending measure because "this is a problem we want to get ahead of."
Even so, Republicans, particularly in the House, have become more hostile to such spending requests over the past two years.
Bob Corker, a Tennessee Republican who leads the Senate Foreign Relations Committee, said he thinks Congress should find some way to provide money to fight the Zika crisis, but he wants to see if it's possible to tap existing funds first.
"I want to see if there are other resources, because when we do supplementals we can kind of get carried away around here and end up having a lot of other things attached to it that shouldn't be attached," Corker said Thursday. "It opens the flood gate and I would prefer it to be more disciplined if there are resources available."
Ebola Funding
One option, he said, could be to divert some of the money Congress set aside to combat the Ebola virus.
"I think what people are looking at right now is for one, Ebola. It appears there is a pretty large amount of money that is still left unspent there," Corker said.
But the director of the Centers for Disease Control and Prevention, Thomas Frieden, warned a Senate panel Thursday against tapping the Ebola money.
"Ebola is not over," he said. Up to $1.5 billion of Ebola-related funding remains unspent and could be diverted to Zika.
At least one other Republican said he might support emergency funding for Zika without demanding any offsets.
"Anytime you're talking about something as serious as this, with national implications and so forth, those are some things that we should consider," Senator Mike Rounds of South Dakota said Thursday. "But you don't do it without an analysis and you don't do it without having a recommendation based on sound science and fact."
Vaccine Push
Anthony Fauci, the director of the National Institute of Allergy and Infectious Diseases, told a Senate panel Thursday that he is shifting some other internal funds now, but that he needs significantly more to get a Zika vaccine clinical trial running by the end of the summer. Under that timetable, a Zika virus could be approved for wider use within 15 months or so, he said.
Fauci said Wednesday that "several" drug companies are interested in working with the U.S. government to manufacture a vaccine. Zika is a mosquito-borne illness that has been linked to microencephalitis, a birth defect, in children of women infected with the virus during pregnancy.
Blunt said his next step would be consulting with House appropriators who oversee health spending, Republican Tom Cole of Oklahoma and Democrat Rosa DeLauro of Connecticut.
The House Appropriations Committee has not yet made plans for a hearing on a Zika supplemental request, spokeswoman Jennifer Hing said.
"The committee needs to see the request and justifications before any decisions are made," she said. The White House has said it will seek $1.8 billion to combat the virus, but hasn't delivered its formal request to Congress.
Some Skepticism
Two House conservatives with backgrounds in medicine said Thursday that they were either opposed to or non-committal on the idea of a Zika supplemental.
Representative Ted Yoho of Florida, a veterinarian, said, "They've got vaccines for other diseases caused by that virus -- like West Nile Virus -- so they can develop a vaccine."
"So, I don't know if you need to put that extra money in there," said Yoho. "We've already got money in the National Science Foundation we can redirect to do things like that, or the National Institutes of Health, or the CDC also."
Representative John Fleming of Louisiana, a medical doctor, said he would want to review what was being proposed for any supplemental before deciding.
"I'd just have to see it," he said. But Fleming added, "The solution to the Zika virus is to get a vaccine as soon as possible."
Before it's here, it's on the Bloomberg Terminal.
LEARN MORE