Woman on Verge of Trump School Trial Bows Out Citing Stress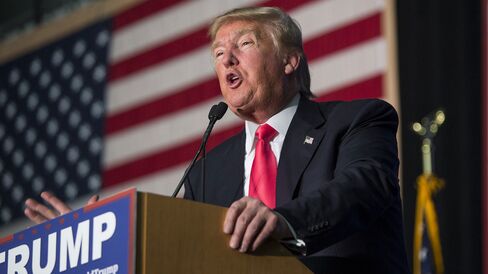 Case against Trump University by other students to continue

Says she's concerned about toll on her health and well-being
A woman who six years ago sued Donald Trump's namesake university over claims students were duped when they paid as much as $35,000 for real-estate seminars said the case has become too stressful and she wants to bow out as it's heading for a trial.
"Due to the anxiety and high stress that this litigation has caused for the past six years, particularly during my depositions, I am very concerned about the toll that the trial would take on my emotional and physical health and well-being," Tarla Makaeff said in a statement filed Monday in federal court in San Diego.
Makaeff is one of four lead plaintiffs, two from California and one each from Florida and New York, in a case that could put the real-estate billionaire on trial during his run for presidency this year. A final pretrial hearing is scheduled for May 6.
Her withdrawal shouldn't affect the case going forward, Makaeff's lawyers said in court a filing. She fears retaliation from Trump who has threatened to sue the plaintiffs' lawyers in the case, according to the filing. Makaeff already won a judgment of about $800,000 against Trump University when a counterclaim for defamation was thrown out, her lawyers said.
Makaeff was among a group of former students who sued in 2010, claiming they were duped when they paid for real-estate seminars to receive "one-on-one mentorship, practical and fail-safe real estate techniques, a 'power team' consisting of real estate agents, lenders, personal finance managers, property managers and contractors."
Dan Petrocelli, a lawyer for Trump University, didn't immediately respond to phone and e-mail messages seeking comment on Makaeff's request.
The case is Makaeff v. Trump University LLC, 10-cv-00940, U.S. District Court, Southern District of California (San Diego).
Before it's here, it's on the Bloomberg Terminal.
LEARN MORE