Departing U.S. Lawmakers Leave Few Clues on Job Hunt Prospects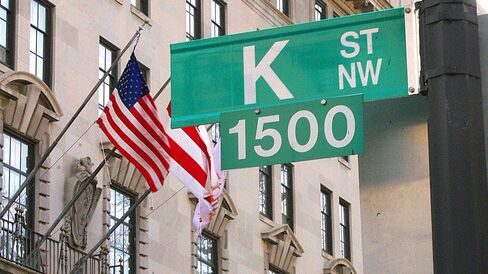 Few ex-members disclose potential conflicts during job search

Only nine House members filed public notices since 2008
Just days ago, three-term Representative Reid Ribble announced he won't seek re-election to the U.S. House this fall. His telephone is already ringing with calls from potential post-congressional employers.
"They're asking if I have taken a job yet, and if not, can they talk to me," said Ribble, a Wisconsin Republican who operated his family's roofing and construction business for more than 30 years before coming to Congress.
One of the most coveted roles in Washington is that of former member of Congress. This elite group can make hefty salaries as lobbyists while chowing down on steak dinners and jawboning their former colleagues. Few of these job searches are publicly known, even though a 2007 law required disclosure of any potential conflicts of interest.
In fact, Congress is the perfect place to be hunting for one's next job, given how many prospective employers are trying to get lawmakers' attention. Ribble is one of 22 House members who've already announced they will leave Congress after this year. More are considering whether to retire, and others could be forced into retirement by losing a primary election.
There is nothing illegal or unethical about departing lawmakers looking for work while serving out their terms. But government watchdogs and legal experts say the law designed to require disclosure of conflicts of interest posed by job-hunting isn't working.
Tauzin's Legacy
The Hon­est Lead­er­ship and Open Gov­ern­ment Act requires lawmakers to file disclosures with the House, which would also be available to the public, when conflicts arise as they negotiate new jobs. The law was passed after former Representative Billy Tauzin caused a stir by leaving the House in 2003 to take a post with PhRMA, a pharmaceutical industry trade group, at an estimated annual salary of $2 million. Tauzin's move came just months after playing a lead role in drafting legislation to introduce a Medicare prescription-drug benefit; among other things, that bill prevented the government from negotiating lower drug prices and was seen as a boon to drugmakers.
While noble in theory, the law's rules ap­ply dif­fer­ently today than was in­ten­ded when it was passed, critics say.
'Almost' No Disclosure
"Unfortunately, there is almost no such disclosure," said Craig Holman, a legislative representative for the watchdog group Public Citizen. The law has been undermined by overly narrow interpretation by the House Ethics Committee, he said.
House records show that only nine of the 236 House members who retired or failed to win re-election between 2008 and 2014 filed public notices of serious job negotiations or "statements of recusal" because of potential conflicts while fishing for future employment. Such public filings were the law's intent, say groups like Public Citizen.
And so far, none of the 22 sitting House members who have announced plans to leave Congress, without seeking another public office, have filed any disclosure of potential conflicts between their official duties and jobs they may be pursuing.
Yet there are plenty of examples of lawmakers since 2007 who were hired weeks or months after leaving office by top lobbying firms or other private employers, including health insurance companies and colleges, without any prior public hint that job talks were under way.
Eric Cantor
There was no public notice that former House Majority Leader Eric Cantor, a Virginia Republican, was in negotiations for a job he took with a Wall Street investment firm after leaving Congress in 2014 following a stunning primary defeat. Nor was there a public heads-up that Representative Heath Shuler, a North Carolina Democrat, was talking to Duke Energy Corp. before he accepted a job there in late 2012.
"I don't know what the rules are," said Wisconsin's Ribble, who said he had instructed his staff to ask the House Ethics Committee for information. "It's one of the first things I did," he added.
Spokesmen for Cantor and Shuler say those former lawmakers followed the guidance they received at the time from the House Ethics Committee.
News that Cantor had accepted a job as vice chair­man and man­aging dir­ect­or at the investment banking firm Moel­is & Co. surfaced two weeks after his last day as a House member in August 2014.
To the 'T'
Cantor spokesman John Mur­ray said the former lawmaker "fol­lowed to the 'T' every aspect of the pro­cess re­quired when a mem­ber of Con­gress en­gages in any job negotiation." Cantor "filed all the relevant ma­ter­i­als in a timely fashion," Murray said. "It is a con­fid­en­tial fil­ing and is not pub­licly avail­able, according to our legal team."
A spokesman for Shuler similarly said the three-term Congressman and former NFL quarterback recalled that his office asked the Ethics Committee about the rules surrounding job negotiations while still in office. Shuler was sent the manual and followed the instructions, said former Shuler aide Chad Eaton.
Public Citizen's Holman said the Eth­ics Com­mit­tee decided that it, rather than the House Clerk's Of­fice, would be in charge of the members' filings. The ethics panel is extremely selective in its interpretations of what it should make public, he said.
Tom Rust, a spokesman for the House Ethics Committee, had no comment.
Ethics Panel Memo
An Ethics Committee memo to House members dated Dec. 19, 2014, essentially advises that lawmakers' job negotiations need to be made public only when the members themselves decide they pose a potential conflict of interest.
House members "must notify the Committee within three (3) business days after they commence any negotiation or agreement for future employment or compensation with a private entity," the memo said. But these notices aren't required to be publicly released.
The rule about notifying just the committee applies only to talks with a view toward "reaching an agreement." As a result, "preliminary or exploratory talks" don't trigger the requirement. That gives members wiggle room to avoid filing anything until they get a firm offer and start negotiating a salary. The use of a headhunter or other third party also may muddy the waters.
The ethics rules do require House members to file a notification with the House Clerk, for public disclosure, if they recuse themselves from any matter in Congress that may pose a conflict of interest with their job discussions. But critics say it is left up to lawmakers to decide for themselves whether to recuse themselves from official action.
Law 'Gutted'
The House Ethics Committee "gutted" this part of the 2007 law, said
Meredith McGehee, policy director at the Campaign Legal Center, a non-profit group that pushes for the enforcement of campaign finance laws. "The committee has taken a straightforward, good-government rule passed to address a known problem. and turned it on its head."
"The intent of the disclosure rule is very good," said Blake Chisam, a former staff director and chief counsel for the House Ethics Committee. But Chisam added, "In terms of enforcement, it is a self-reporting mechanism, only."