Clinton, Sanders Vie for Progressive Label in New Hampshire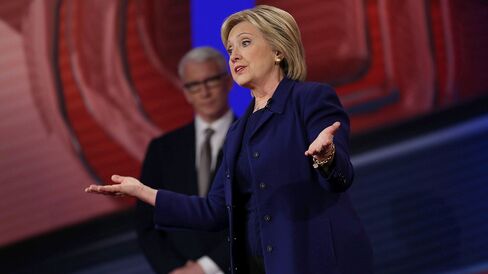 Democratic candidates engage voters in town hall event

Income inequality, health care among key issues in race
Hillary Clinton and Bernie Sanders each tried to establish their credentials as progressives as they vied for the votes of Democrats and independents in next week's New Hampshire primary.
At a town hall Wednesday night in Derry, New Hampshire, Sanders continued a critique of Clinton's positions that he's made since arriving in New Hampshire from his close second-place finish in the Iowa caucuses. The former secretary of state, he said, is closer to the middle of political spectrum than a true progressive.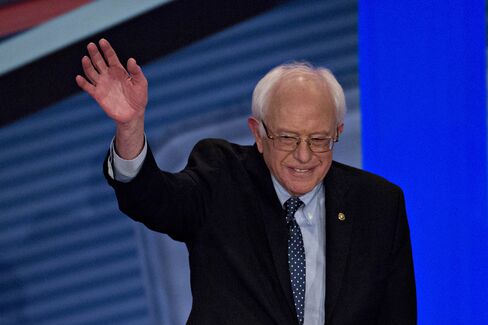 "Some of my best friends are moderates. I want moderates," Sanders said at the event hosted by CNN at the Derry Opera House. "But you can't be a moderate and a progressive. They are different."
Clinton countered that Sanders was too narrow in his definition, saying it would exclude President Barack Obama and other liberal icons in the Democratic Party.
"I'm a progressive who likes to get things done,'' Clinton said. "I don't think it helps for the senator to be making those kinds of comparisons.''
Setting Image
The format of the event had each candidate appearing separately and giving extended answers to questions from the moderator and the audience. Clinton and Sanders are trying to frame their images even though both are well-known in the state. Sanders is a senator from neighboring Vermont and Clinton has been in the public eye and public office since she campaigned here with her husband, former President Bill Clinton, in 1992.
Both made similar promises to deal with income, racial and gender inequality and to crack down on Wall Street. Clinton said Sanders has too narrow a focus on big banks. She promised to go after pharmaceutical and insurance companies that she said were part of a "wider group" of companies "undermining our economy."
Sanders has been particularly critical of Clinton's ties to Wall Street, through donations to her campaign and the speaking fees she collected while out of office. Asked by host Anderson Cooper why she had taken $675,000 in speaking fees from Goldman Sachs Group Inc., Clinton replied, "I don't know, that's what they offered."
She said that she hadn't committed to running for president at the time and that the payments would have no influence on her decisions in office.
Measured Criticism
By comparison to the rancorous Republican contest, the arguments were respectful and the criticisms mild.
Clinton said she was "proud" of the way she and Sanders have waged their campaigns. She said she and Sanders share many of the same ideals as wells as the priority preventing Republican from regaining the White House.
"We share a lot of the same big progressive goals but we go about them in different ways," she said.
Even given an opening to criticize, the responses were measured. Asked why voters thought Clinton was stronger on terrorism, Sanders said it was because of her experience. Still, he said, he was on the right side of the defining foreign policy decision of the era with his vote against the 2003 invasion of Iraq.
"I have the judgment," he said. He added later that she's had a long and distinguished career.
Then-Senator Clinton voted in favor of the authorization to go to war, a key factor in her loss to then-Senator Barack Obama in the 2008 Democratic nomination race. As she has in the past, Clinton Wednesday night called that vote a mistake.
Tempering Expectations
Sanders sought to temper expectations of his performance in next week's debate, calling himself the underdog in a campaign against the "most powerful political organization in the country.''
He disputed Clinton's contention that she's best equipped to win the November general election, "I believe quite honestly that I am the strongest candidate to do that because I think I can drive a large voter turnout, bring in new energy into the Democratic Party," Sanders said.
Sanders also said he hoped real estate mogul and reality TV star Donald Trump would win the Republican nomination. "I would love the opportunity to run against him."
Their appearance at the town hall came two days after Clinton's razor-thin win in the Feb. 1 Iowa caucuses. While polls favor Sanders in New Hampshire, Clinton retains an edge in the states that follow with their own primaries or caucuses. Sanders' challenge is convincing Democrats he has sufficient appeal as a general election candidate. Clinton's challenge is to prevent Sanders from gaining momentum by improving her own appeal among groups where her support is weaker -- younger voters, independents and those who feel the U.S. economy is rigged against them.