Games of Chance
Christie Steps In to Save Atlantic City, Betting Gambling Isn't Enough
A state takeover prevents bankruptcy—at a cost.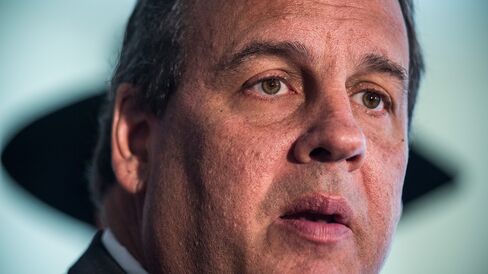 Atlantic City has seen its tax base, neighborhoods, and finances decay for years. New Jersey Republican Governor Chris Christie interrupted his presidential campaigning in New Hampshire and returned to his home state on Jan. 26 to announce a solution for keeping the city out of bankruptcy: a state takeover. The Christie plan, which the Democratic-controlled legislature must approve, sets a five-year horizon for restructuring the city's $240 million in debts. "Bankruptcy is always a last resort," Christie said at a Trenton press conference. "That would not be good for the city of Atlantic City and not something we would want to engage in."
For Atlantic City's 38,000 residents, the plan is almost certain to bring more pain. Closing the city's $100 million budget gap will likely mean service cuts for residents and layoffs and benefit reductions for municipal workers.
In addition to its fiscal woes, Atlantic City faces an existential question: how to reinvent a town whose main attraction, gambling, is no longer enough to sustain it. A decade or so ago, New Jersey officials publicly mused about transforming the shabby seaside resort into a world-class holiday destination for families. These days, talk about the city's future centers on building beach houses to appeal to the second-home market. "The beach and the boardwalk make it a great place for people who may want a second home," says Kevin Lavin, whom Christie appointed as Atlantic City's emergency manager in January 2015. (He left to join a consulting company after his contract expired last month.) "You can go into town for entertainment, good restaurants, a play, or a concert and maybe stop by a casino. But casinos won't necessarily be the central attraction."
Atlantic City's incarnation as a gambling mecca dates to the 1970s, when it became the only community in the eastern U.S. with legal casinos. By the time Christie took office in 2010, casinos operating in Connecticut, Delaware, New York, and Pennsylvania had cut into Atlantic City's base. When Christie unveiled his first plan to revitalize the town, he was blunt about the scale of the challenge: "Atlantic City is dying." He created a tourist district to develop nongambling entertainment options. It didn't do much to slow the decline in tourism. He persuaded United Airlines to add direct flights to Atlantic City from Houston and Chicago. Demand was so low, United canceled the routes within a year.
The governor also used the promise of more than $260 million in state tax incentives to restart construction of the Revel casino, which had stalled in 2010 when Morgan Stanley walked away from financing the deal. Revel opened in 2013 but closed the following year, without ever taking advantage of the tax credits. It was one of four Atlantic City casinos to shutter in 2014. The closures eliminated 8,000 jobs, contributing to a 65 percent drop in the city's tax base and increases in unemployment and home foreclosures. Property taxes have gone up since for residents who remain.
Atlantic City's gambling revenue dropped from $5.2 billion in 2006 to $2.6 billion last year. New projects set to open soon in Maryland and Pennsylvania could siphon off hundreds of millions a year. The most ominous threat comes from New Jersey itself, which may end Atlantic City's monopoly on gambling in the state, clearing the way for a new casino in the Meadowlands, only a few miles from New York City. To some Atlantic City residents, that sounds like certain death. "Atlantic City has been generating billions of dollars in tax revenue for the whole state for decades," says City Council President Marty Small, a Democrat. "Now that we need a little help to get through a hard time, Governor Christie is letting us down."
Anxiety about the city's future has inspired some creative suggestions. One state legislator wants to attract tourists by legalizing marijuana in Atlantic City. The owner of Revel, Glenn Straub, has suggested using the empty $2.4 billion casino to house refugees from Syria and other combat zones—though Christie has said on the campaign trail that he's opposed to letting Syrian refugees, including orphaned children, into the U.S.
The developers, bureaucrats, and elected officials working with the Christie administration have thus far focused on more conventional ideas like trying to lure corporate headquarters. Straub says he plans to open a smaller casino inside the Revel building, perhaps as soon as this June. Atlantic City is advancing plans to build a major sports complex and host tournaments for amateur athletic teams. "We're not dead, just wounded," Atlantic City Mayor Don Guardian said in Trenton with Christie. "So help us fix ourselves."

—Terrence Dopp and Romy Varghese contributed to this article.
Before it's here, it's on the Bloomberg Terminal.
LEARN MORE