Anti-Abortion Activist Surrenders on Sting-Video Charges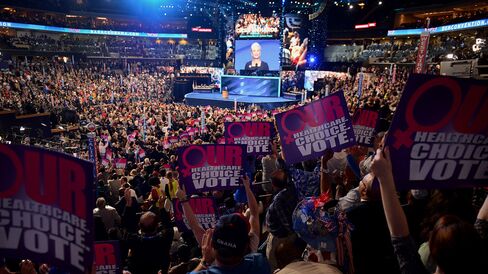 Planned Parenthood foe doesn't enter plea in Houston court

Daleiden claims First Amendment protection for undercover work
The anti-abortion activist behind undercover sting videos targeting Planned Parenthood's fetal-tissue donation program turned himself in to face charges he tampered with a government document and tried to buy human organs.
David Daleiden, 27, plans to ask a judge to quash the indictments because they're not supported by facts or the law, Daleiden's lawyer Terry Yates told reporters outside a Houston courthouse Thursday.
"Like we say in Texas, they're all hat and no cattle," Yates added.
Daleiden founded California-based Center for Medical Progress, an activist group that last year released a series of secretly recorded videos that it claimed caught Planned Parenthood officials illegally negotiating the sale of fetal body parts for profit.
Daleiden's videos ignited Republican outrage and led Congress and multiple states to investigate Planned Parenthood's tissue-donation program. Republican presidential candidate Carly Fiorina cited the videos in her campaign.
Clinic leaders have denounced the videos as deceptively edited and designed to inflame public opinion against the nation's largest abortion provider. Planned Parenthood sued Daleiden and his organization last month on claims they fraudulently conspired to damage the clinics' reputation.
Recover Costs
Only a handful of Planned Parenthood clinics participate in medical research, and they're allowed to recover their costs for collecting, storing and transporting the tissue samples. Planned Parenthood stopped accepting reimbursement for these services in a bid to defuse the controversy.
Daleiden, wearing a black suit, teal shirt and a black tie, appeared before two judges in Houston Thursday. He surrendered to avoid arrest on warrants issued after he was indicted by a grand jury last week. Daleiden didn't enter a plea.
He was freed after posting a $1,000 bond on the misdemeanor charge of attempting to buy human organs and a $2,000 bond on the felony charge of record tampering. Daleiden was met by a group of supporters as he exited the court house downtown Houston.
"I am very grateful for all their support," he said. "Houston's children and their body parts are not for sale."
First Amendment
Daleiden claims his actions are shielded by the same First Amendment rights that protect investigative journalists and by federal laws safeguarding whistle-blowers.
"It is outrageous that he has to appear here when it is Planned Parenthood that should be on trial," Jared Woodfill, another of Daleiden's lawyers and the former chairman of the Harris County Republican Party, told reporters. Daleiden is "absolutely an investigative reporter," he said.
The grand jury had been asked by the state's Republican governor and lieutenant governor to investigate Daleiden's allegations against Planned Parenthood. The grand jury not only cleared Planned Parenthood of wrongdoing, but also unexpectedly indicted Daleiden and a colleague, Sandra Merritt.
Daleiden and Merritt admit they created false identities and posed as representatives for a fake company seeking to buy fetal tissue for medical research. They're charged with using fake California drivers' licenses to defraud Planned Parenthood, a felony that could send them to prison for as long as 20 years if convicted. Daleiden also allegedly e-mailed clinic officials an offer to pay hundreds of dollars for specific organs from aborted fetuses, a misdemeanor that could land him an extra year in jail.
Josh Schaffer, one of Planned Parenthood's lawyers, said the clinic never responded to Daleiden's organ-purchase offer.
Medicaid Cuts
Nine states have cleared Planned Parenthood of wrongdoing, while seven other states refused to investigate Daleiden's video allegations. Republican Congressmen and governors of at least six states cited the videos as justification for cutting off Medicaid and other public funds to the organization's clinics. So far, none of these defunding efforts has succeeded in court.
Merritt, 62, surrendered before the same Houston judge Wednesday and posted a $2,000 bond. She didn't enter a plea and was ordered to return to court March 28. Prosecutor Britni Cooper told reporters after the court appearance that her office is considering a possible deal that might erase Merritt's charge if she meets certain conditions and stays out of trouble for an unspecified period of time.
Daleiden declined a similar offer and is ready to fight the charges at trial, Yates said.

Merritt is "a falsely accused woman; the indictment is wrong-headed," Dan Cogdell, her lawyer, said Wednesday. "I don't care if you're pro-choice or pro-life or pro-bowling. This case is dumber than a bucket of hair."
The cases are Texas v. Daleiden, 1496318 and 1496317, and Texas v. Merritt, 1496319, 338th Judicial District of Texas (Houston).
Before it's here, it's on the Bloomberg Terminal.
LEARN MORE