Blankfein Sees Endorsement as Possible Black Mark for Candidates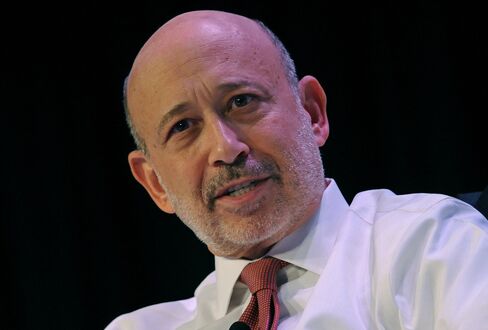 Bernie Sanders singled out Blankfein as example of greed

Goldman Sachs CEO backed Hillary Clinton in 2008 election
Lloyd C. Blankfein, chief executive officer of Goldman Sachs Group Inc., declined to endorse a candidate for the 2016 U.S. presidential election, saying his imprimatur could harm that person's chances.
"I don't want to help or hurt anybody by giving them an endorsement," Blankfein, 61, said in an interview Wednesday on CNBC, responding to a question about whether he was backing Hillary Clinton.
Blankfein supported Clinton for president in 2008, when she lost the Democratic nomination to Barack Obama. Goldman Sachs was targeted last month by Clinton rival and Democratic presidential candidate Bernie Sanders, who mentioned Blankfein in an interview as an example of Wall Street greed. Sanders has also run a television ad that singled out Goldman Sachs for its role in the 2008 financial crisis. Blankfein said he doesn't know Sanders.
"I didn't take it personally since we never met," Blankfein said. "Another kid from Brooklyn, how about that?"
Before it's here, it's on the Bloomberg Terminal.
LEARN MORE