Sanders Calls Clinton E-Mails a General Election Vulnerability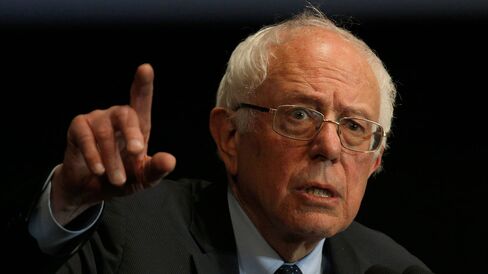 Vermont senator responds to questions about his electability

Clinton, Sanders are locked in close race in Iowa caucuses
Even as Vermont Senator Bernie Sanders insists he is not politicizing Democratic front-runner Hillary Clinton's use of e-mails as secretary of state, he said on Sunday the issue will be used against her if she becomes the party's presidential nominee.
"I am not attacking Hillary Clinton on that issue," Sanders said on ABC's "This Week with George Stephanopoulos" broadcast. "Republicans, needless to say, have a different point of view on that."
Sanders and Clinton were in Iowa, and appeared on Sunday political shows, to make their final appeals to voters before Monday's state caucuses, the first nominating contests of 2016. New Hampshire's primary election is on Feb. 9.
The Vermont senator is locked in a tight race with Clinton, who holds a lead of 45 percent to 42 percent in a Bloomberg Politics/Des Moines Register Iowa Poll of likely Democratic caucus-goers released Saturday. That's within the margin of error of plus or minus 4 percentage points.
Sanders, who said during the first Democratic presidential debate in October that Americans are "sick and tired" of questions about Clinton's use of a private server, referred to it after Stephanopoulos asked him about criticism from some prominent Democrats that he can't win a general election as a self-described socialist.
Top-Secret Information
"In terms of what people are going to get slapped with, look at the front pages today in terms of what Secretary Clinton is getting slapped with," Sanders said.
On Friday, the State Department disclosed that Clinton's private server held 22 e-mails that included top-secret information and are being withheld from release.
Clinton has said she didn't personally write any of the e-mails in question and that none she sent or received using her private server were marked classified. She has called for the e-mails to be released and said nothing will come from the scrutiny.
"The Republicans are going to continue to use it, beat up on me. I understand that," Clinton said in a "This Week" interview. "That's the way they are."
Asked if Friday's latest disclosures had been a political tactic, coming just days before the Iowa caucuses, Clinton said "the timing and the leaks that have led up to it are concerning."
Before it's here, it's on the Bloomberg Terminal.
LEARN MORE