Senate Response to Opioid Abuse Could Hit FDA, Drugmakers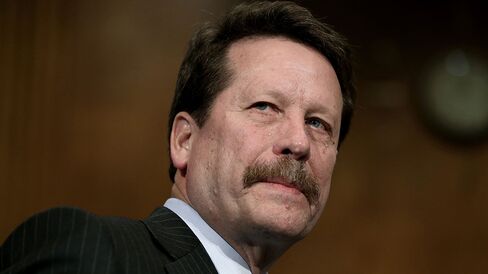 Senators in both parties want stiffer actions by White House

Hardest-hit states have big stakes in 2016 elections
President Barack Obama's administration is facing mounting bipartisan frustration over its response to the heroin and opioid prescription painkiller abuse crisis in a dispute that could stall the confirmation of a new Food and Drug Administration chief.
The issue has suddenly taken on broader urgency because the abuse epidemic is spiking in several key states in the battle for the presidency and control of the Senate, including Ohio, New Hampshire and Pennsylvania.
Senators in each party have announced holds on the president's nomination of Robert Califf to run the FDA and several are pressing the Centers for Disease Control and Prevention to act more quickly on stricter guidelines for prescribing widely abused painkillers like OxyContin.
"It's out of control," second-ranking Senate Democrat Dick Durbin of Illinois said at a Judiciary Committee hearing Wednesday. "Congress, what are you doing about this, Senate, what are you doing about this? And the FDA dreaming up new applications for children and for super-opioids? Where the heck is the Congress in terms of our responsibility on this?"
The debate could be headed for the Senate floor soon, with bipartisan support for legislation to counter the crisis and potential implications for pharmaceutical companies that manufacture opioids, as well as the drugs used to treat addiction and overdoses.
Administration officials testified at the hearing that they are addressing the problem, in part with extra money approved by Congress in December, but there's a bipartisan push to do much more.
Some Republican senators who are facing tough re-election contests, including Kelly Ayotte of New Hampshire and Rob Portman of Ohio, were featured as prominent witnesses at the hearing.
OxyContin for Kids
One focus of senators' anger was the FDA's decision last year to allow OxyContin to be prescribed to children from 11 to 16 years old. Ayotte said in an interview Wednesday that she would join Democratic Senator Ed Markey of Massachusetts in putting a hold on the nomination of Califf as FDA commissioner over the issue.
Independent Senator Bernie Sanders of Vermont, a contender for the Democratic presidential nomination, has also announced he would put a hold on Califf over what Sanders said were the nominee's close ties to the pharmaceutical industry. Democrat Joe Manchin of West Virginia said in a statement he will try to block Califf's confirmation for the same reason, also citing the opioid crisis.
Pharmaceutical companies, meanwhile, face bipartisan heat -- and potential rewards -- as comprehensive heroin and opioid legislation appears set to advance.
Majority Leader Mitch McConnell on Wednesday repeated earlier statements that he wants to move legislation this year dealing with the heroin crisis, which has also hit his home state of Kentucky hard.
Six Democrats, led by Senator Richard Blumenthal of Connecticut, are urging the CDC to quickly publish guidelines aimed at curbing the over-prescription of opioids, which could shrink sales.
"We are troubled by reports that this delay occurred after opposition from companies that have a significant financial stake in the sale of opioid painkillers," they wrote.
Lawmakers and the administration are also looking to increase the availability of drugs that contain naloxone, including Narcan, which can counter overdoses that are killing tens of thousands of people a year.
'Dirty Docs'
At the hearing, Durbin sharply questioned the FDA's practices as well as the role of the pharmaceutical industry and "dirty docs" in pushing their products. FDA officials weren't present.
"Pharma is making a fortune on this," Durbin said.
Vermont's Democratic Governor Peter Shumlin said the crisis wouldn't have happened without the approval of OxyContin in the 1990s.
"We simply pass out painkillers like candy in America and we're unwilling to have that conversation," Shumlin told the Judiciary Committee.
Additional Approvals
Shumlin also criticized the FDA for approving Zogenix Inc.'s pure hydrocodone painkiller Zohydro in 2013, which he called "OxyContin on steroids."
Zohydro is meant as an alternative to drugs including Vicodin that mix hydrocodone with less-potent medicines such as acetaminophen. Zohydro isn't made with technologies that can deter abuse, Shumlin noted.
"They didn't make it tamper-resistant," he told senators. "You can snort it, you can shoot it."
Purdue Pharma LP received approval in 2014 for its pure hydrocodone drug Hysingla, which has been deemed abuse-deterrent by the FDA. Purdue also makes the painkiller OxyContin in an abuse-resistant formulation.
Seeking More Spending
There is also a push for Congress to spend more money on the crisis, although that would be a tough effort to pass without offsetting spending cuts.
Democratic Senator Jeanne Shaheen of New Hampshire has proposed a $595 million emergency supplemental spending measure, S. 2423, for the crisis, noting that Congress approved billions to fight Ebola, which affected far fewer people.
Immediately after the hearing, Ayotte approached Shaheen and said she wanted to co-sponsor her bill.
Treatment Drugs
Shumlin also called for more funding for states, in part to help with the high cost of treatment drugs.
"Narcan is absolutely critical," he said, adding that his state is trying to get it in the hands of firefighters and others who encounter people suffering from overdoses. "This is expensive stuff," he noted, as he pleaded with the lawmakers for more money.
He said nurse practitioners and physician assistants should be able to prescribe drugs to treat addiction, saying that they can't do so now although they are allowed to prescribe drugs like OxyContin. That recommendation was quickly supported by several senators in the room.
The Department of Health and Human Services, which includes the FDA, said in a statement Monday it has made addressing the opioid crisis "a top priority."
"We typically don't discuss conversations between FDA and folks on Capitol Hill," said Katie Conover, a spokeswoman for the agency, when asked Wednesday to elaborate now that more senators have joined in the hold on Califf.
Before it's here, it's on the Bloomberg Terminal.
LEARN MORE