Podcast
Culture Caucus, Episode 2: Wall Street, the Movies, and the American State of Mind
As populist anger fuels the surging campaigns of Bernie Sanders and Donald Trump, a look at The Big Short, a movie that, finally, seems to capture Americans' real feelings about Wall Street. Plus an interview with Brian Koppelman of Showtime's Billions.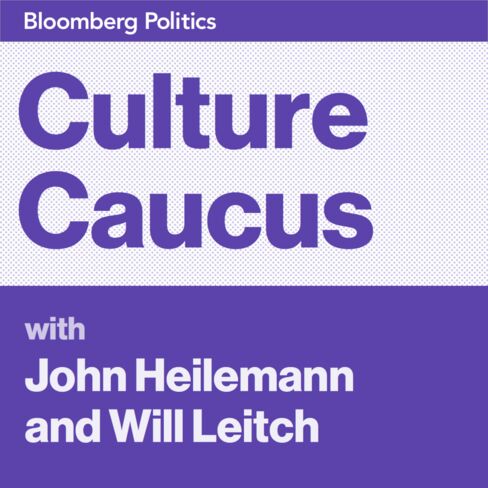 Ever since the financial crisis of 2008, popular culture has attempted to capture the American people's unique, combustible mix of confusion and rage. Some documentaries, like Inside Job, made the intellectual case. Dramas like Margin Call tried to get inside the minds of the people who let it happen. Martin Scorsese's kinetic, almost decadent, The Wolf of Wall Street made such a sharp satirical point that the same traders it savaged took it as a celebration of their venality. No film has quite nailed it; no film has given voice to our national fury.
Until The Big Short. The Adam McKay-directed adaptation of Michael Lewis' novel, starring Christian Bale, Steve Carell, Ryan Gosling, and Brad Pitt, is a massive hit and showed surprising strength when Oscar nominations were announced last week. Audiences have responded to it as a film that, at last, serves as a cathartic conduit, a way to conjure up all the bafflement, the fear, and the disgust Americans felt as they saw the world economy collapse while the people responsible skated away.
In our second episode of Bloomberg Politics' Culture Caucus, we discuss the power of The Big Short, why audiences have embraced it, how it's a sleeper contender for best picture, and why it's historically been so difficult to make a movie about the financial sector resonate with mainstream audiences. We also talk about why the national mood on what happened in 2008 is still so unsettled, nearly two presidential terms later. And we tie it all to this year's race, examining how the populism of The Big Short reflects in the candidacies of both Donald Trump and Bernie Sanders.
In the second half of the podcast, we talk with Brian Koppelman, co-creator of Billions, the Showtime show about a hedge-fund operator and the aggressive New York State Attorney obsessed with him. Koppelman discusses his views on what makes a great film about finance, whether you can truly make the lush life of a wealthy trader not look desirable on film, and the difference between running a show and making a movie. Koppelman is a podcaster himself, and a delight to speak with.
We're happy with this episode. We suspect you will be, too. You can e-mail us at politics@bloomberg.net. Come say howdy!
SoundCloud: Episode 2: Wall Street, the Movies, and the American State of Mind by Bloomberg Business
Before it's here, it's on the Bloomberg Terminal.
LEARN MORE