Shelby Wants Obama to Fill Fed Slot Before Ex-Im Board Action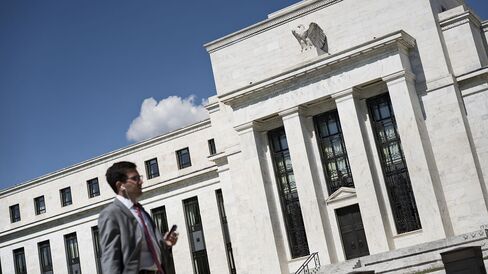 Vacancies mean bank can't back deals over $10 million

Senate Banking Committee hasn't held hearing on Obama nominees
Senate Banking Chairman Richard Shelby said Thursday he'll keep pushing for the White House to nominate a vice chairman at the Federal Reserve before taking action on nominees to serve on the U.S. Export-Import Bank's board of directors.
Shelby said he is unhappy that the White House has never filled a new position for a Federal Reserve vice chairman for supervision created by the 2010 Dodd-Frank financial overhaul law.
If Shelby does hold up nominees for Ex-Im's board, he would be effectively limiting the scale of new transactions that the bank can approve. The bank, which helps U.S. companies such as Boeing Co. and Caterpillar Inc. sell products overseas, was reauthorized by Congress last month, but it still can't approve transactions valued at more than $10 million because three of its five spots on the board of directors are vacant.
"I've said all along they should do what they ought to do under Dodd-Frank, and that's nominate a vice chairman of the Federal Reserve," Shelby, an Alabama Republican, said in an interview Thursday. "It's the law and it's been five years -- five years, not six months or 8 months -- it's been languishing."
Hinges on Ex-Im
The lack of scheduled hearings on nominees to Ex-Im's board of directors is "about that, among some other things," Shelby said. Obama administration officials "seem not to want to" fill the Fed vice chairman position, he said.
"I said when you do this, let's talk," Shelby said.
The Banking Committee has yet to schedule a hearing on J. Mark McWatters, President Barack Obama's choice for the bank's board of directors who has previously worked for House Financial Services Chairman Jeb Hensarling, a Texas Republican. The White House announced Obama's intent to nominate McWatters on Jan. 11.
"We haven't scheduled anything," Shelby said. "We'll see what we're going to do."
Obama nominated former Ex-Im board member Patricia Loui-Schmicker to another term last March, but she never received a nomination hearing and the White House withdrew her nomination on Jan. 11.
'Still Hopeful'
Ohio Senator Sherrod Brown, the top Democrat on the Senate Banking panel, said he hasn't heard of any official plans to advance McWatters' nomination.
"I"m still hopeful," Brown, an Ex-Im supporter, said in an interview. "Congress has got to do its job" and start reviewing nominations, he said, adding, "Particularly at agencies that can't function or can't function at close to their optimal level" without certain positions being filled.
The Ex-Im board needs three members to have a quorum, and now it has two members: Chairman Fred Hochberg and Vice Chairwoman Wanda Felton.
Congress voted in December to revive the bank as part of a highway funding bill, after allowing its charter to lapse June 30. Brown said he is hearing complaints from companies about Ex-Im's inability to approve deals valued at more than $10 million.
"We've never fully resolved" Ex-Im's woes, Brown said. "We finally got it reauthorized but we never solved the $10 million and up cases which are what we hear the most about."
Before it's here, it's on the Bloomberg Terminal.
LEARN MORE