Church Playground Funding Case Accepted by U.S. Supreme Court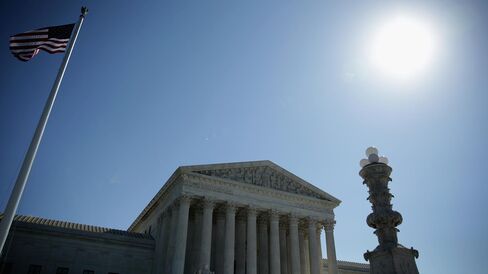 The U.S. Supreme Court agreed to take up a new religious-rights clash, accepting an appeal from a Missouri church that says it was unconstitutionally denied state funding for a new playground surface.
The court will decide whether Missouri officials violated the Constitution by using religion as a reason for rejecting the Trinity Lutheran Church's application in a program that used scrap tires to resurface playgrounds.
The church, which operates a preschool in the central Missouri town of Columbia, was one of 44 applicants for funding under the program in 2012. State officials ranked Trinity fifth on that list, but ultimately rejected the application and awarded grants to 14 other applicants.
In a letter to the church, the Missouri Department of Natural Resources pointed to a provision in the state constitution that bars public funding of churches. Trinity says the rebuff violated its U.S. constitutional rights to free exercise of religion and equal protection.
A divided federal appeals court disagreed, pointing to a 2004 Supreme Court ruling that said states that offer college scholarships can deny them to students majoring in theology.
The case is Trinity Lutheran Church v. Pauley, 15-577.
Before it's here, it's on the Bloomberg Terminal.
LEARN MORE