Congressional Republicans Share a Hotel With Tombstone Makers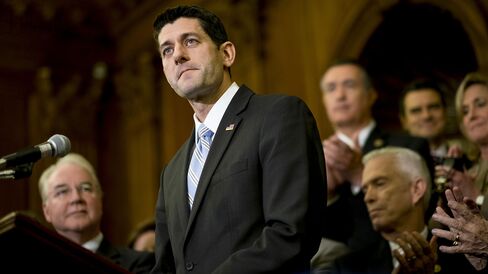 Members gather in Baltimore to plan strategy for 2016

Trump effect could complicate efforts to hold onto Senate
As U.S. Senate Republicans are plotting their political survival at a Baltimore hotel, just a floor below is a convention of tombstone manufacturers and dealers.
The Mid-Atlantic Monument Builders Association is holding a trade show on the second floor, just an escalator ride down from the joint legislative retreat of House and Senate Republicans. The lawmakers are meeting to set the legislative and political agenda to keep Republican control of Congress in a tumultuous presidential election year.
Republican leaders faced reporters' questions about whether the fiery campaign rhetoric of presidential candidates like Donald Trump could drag on their party's effort to retain its Senate majority.
"We can't control what the presidential candidates say and do," said South Dakota Senator John Thune, the Senate's No. 3 Republican. "What happens above us on the
presidential ballot you cannot control."
Democrats need to gain five seats to win outright control of the Senate, while House Republicans have a firm hold on the majority in their chamber.
One of the monument sellers invited lawmakers to take a break from their political strategizing and visit the exhibit hall to see their wares.
"They may need a monument sooner than they think," said Mike Ornitz, a sales representative for Adams Granite Company Inc. in Barre, Vermont. "Some are probably on the way out anyway."
Before it's here, it's on the Bloomberg Terminal.
LEARN MORE