Lesbian Adoptive Mother Gets Backing From U.S. Supreme Court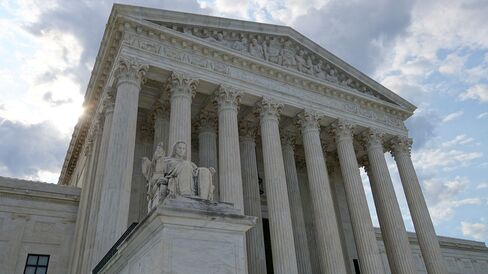 The U.S. Supreme Court put on hold an Alabama court order that prohibited a lesbian from having contact with the three children she adopted in neighboring Georgia while in a long-term relationship with their biological mother.
Without published dissent, the high court blocked the Alabama ruling until the justices decide whether to take up an appeal by the woman, identified in court papers as V.L.
The case offers a new, though indirect, test for gay and lesbian rights following the justices' ruling in June that legalized same-sex marriage nationwide.
V.L. is in a legal fight with her former partner. Although the two weren't able to marry in Alabama, they lived as a couple for 17 years and raised a family together.
E.L., as the other woman is known, is the biological mother of the three children. In 2006, the pair set up a second residence in Georgia so that V.L. could adopt the children the following year.
The couple split up in 2011, and in 2013 V.L. sued in Alabama state court, accusing E.L. of denying her access to the children. The case made its way to the Alabama Supreme Court, which refused to recognize the Georgia adoption decree.
V.L. says the Alabama Supreme Court is violating the Constitution's full-faith-and-credit clause, which requires recognition of court judgments made in another state. She is backed by a court-appointed guardian who is representing the children's interests.
The Alabama court said the constitutional provision doesn't apply because a Georgia court had misapplied that state's adoption laws.
In court papers, the two sides disputed exactly what it would mean if the Alabama Supreme Court order were blocked. V.L. said that would automatically restore a family court order that gave her two weekends a month with the children. E.L. said the case would have to return to the family court for a hearing.
Before it's here, it's on the Bloomberg Terminal.
LEARN MORE