Texas Won't Get Chance This Week to Fight Refugees' Arrival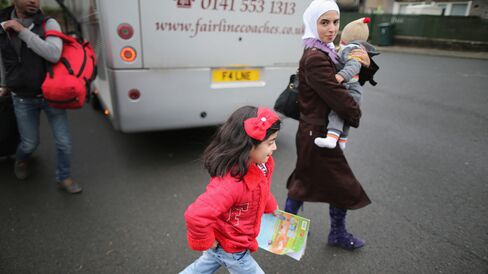 U.S. judge won't give state's lawsuit emergency treatment

Decision clears way for for refugees set for Dallas, Houston
Texas won't be able to argue for a court order this week to block the resettlement of Syrian refugees, allowing them to be brought to the state at least until after more court proceedings.
Texas sued the Obama administration and a resettlement nonprofit group last week, claiming it wasn't properly consulted on the resettlement plan. The state seeks a court order barring Syrian refugees from being placed in Texas until the federal government provides assurances they've been screened for security risks.
U.S. District Judge David C. Godbey said in a teleconference with lawyers Monday that he wouldn't hold a hearing this week on the injunction request, according to state officials and a lawyer for the group resettling the refugees.
"The judge said he's not going to hear this on an emergency basis," said Rebecca Robertson, a lawyer representing the International Rescue Committee.
Robertson, of the American Civil Liberties Union of Texas, said the decision cleared the way for 21 refugees to arrive in Dallas and Houston this week.
Katherine Wise, a spokeswoman for Texas Attorney General Ken Paxton, said in an e-mail that the state would continue to press its case in proceedings that are likely to stretch into January. "Texas will continue to take every measure possible to safeguard its citizens," she said.
The case is Texas Health and Human Services Commission v. USA, 3:15-cv-03851, U.S. District Court, Northern District of Texas (Dallas).
Before it's here, it's on the Bloomberg Terminal.
LEARN MORE