Geithner's Takeout Is Hot News Only in Washington: Read My Lips
Seriously? You don't know Playbook?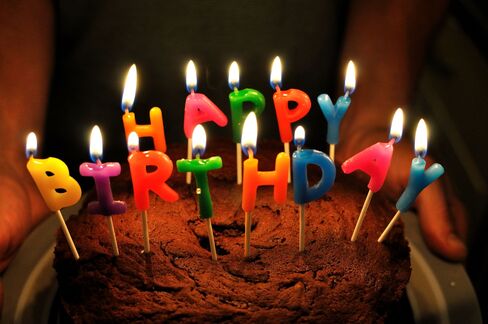 If you're going to be a big-time political columnist, you have to have the tools.
You'll need credentials. Without them, how else would you secure your seat on Capitol Hill for that can't-miss subcommittee hearing, "Examining the Mission Structure and Reorganization Effort of the National Protection and Programs Directorate"?
You'll need a subscription to a transcription service, unless you want to spend your Sundays actually watching "Meet the Press" and "Face the Nation."
Above all, you'll need Mike Allen's Playbook.
Seriously? You don't know Playbook?
Playbook is only the "must-read briefing on what's driving the day in Washington," according to Politico, which employs Allen and publishes Playbook. It's the newsletter "that some of America's most influential people will read before they say a word to their spouses," Mark Leibovich wrote in the New York Times magazine.
Here's the amazing thing: This gold mine of scoops, wisdom and intel arrives in your e-mail inbox every morning for free. What began, in 2007, as a tip sheet for a private mailing list of journalists, presidential campaigns and White House officials is now available to anybody with an e-mail address and the good sense to know a bargain when they see it.
So yes, by all means, subscribe to Playbook, and marvel at the sudden accessibility of such insightful reporting as:
- The daughter of Nathan Leamer, a policy analyst at R Street Institute, dressed as Alice in Wonderland for Halloween.
- Steve Krupin, former speechwriter for John Kerry, was really funny as he officiated the wedding of Rachel Racusen, the White House strategic communications adviser, and Max Gleischman, a vice president at Glover Park Group.
- Chip Reid ate dinner at Black Salt.
- Blue Engine Message & Media is now nine years old. (Where does the time go?)
- David Ford, vice president of communications and marketing at Fusion, is turning 30.
- At a book party for Ann Romney, the menu included mini meatballs and bruschetta.
It's not all birthdays and wedding announcements. Allen's Playbook offers the requisite summaries of the day's front-page news, campaign updates ("NEW JEB VIDEO") and deep dives into transcendent developments ("OBAMA GOLFS WITH BILL CLINTON"). Allen aims to provide the curious public service of making sure everyone who matters reads the same 10 stories every day, which is surely better than letting influential people search for news on their own. What dangerous ideas might they encounter if left to their own devices?
The daily cascade of "Sneak Peeks" and "First Looks" is interrupted only by a commercial "message" by one of Playbook's paying sponsors, which include Comcast and BP, two pillars of American consumer satisfaction. Allen has dismissed as "false and insulting" an allegation by the Washington Post's Erik Wemple that Playbook's paid sponsors "get adoring coverage."
Either way, what differentiates Playbook from the other news-of-the-day e-mails is the window it offers into the self-promotion, the favor-swapping, the insularity, the clubbiness, the banality and the groupthink that defines today's politico-special interest-journalist complex.
Consider one tiny example.
The Sept. 22 edition of Playbook ("presented by American Bankers Association") reported the birthday of "Amy Chozick, the pride of San Antonio (h/t Brooklyn)." Chozick is the New York Times reporter who covers "the Hillary beat," as she calls it. And "Brooklyn" is Allen's shorthand for the Clinton presidential campaign, which is based in a certain New York borough.
So by all appearances, someone on Hillary Clinton's campaign team thought to use Playbook to flatter/tease a top reporter who covers her. How appetizing.
Perhaps a reporter on a top beat at a top newspaper doesn't need the attention, but -- trust us on this one -- many reporters crave it. Even the gang in this Washington newsroom are delighted by the attention that a Playbook mention brings, according to the bureau's big boss, Marty Schenker (whose birthday is Saturday, in case Allen is reading).
Allen's social-column items replace real celebrities with Washington ones:
ABOUT LAST NIGHT: Party to welcome Jen Palmieri and Team HRC to NYC, at the Greenwich Village home of Gary Ginsberg and Susanna Aaron. SPOTTED: John Podesta, Christina Reynolds, Kristina Schake, Brian Fallon, Varun Anand, Andrew Ross Sorkin, Kathy Wylde, Jake Siewert, Liz Fine, Mort Zuckerman, Brian Stelter, Jonathan Prince, Howard Wolfson, John Heilemann, Michael Waldman, Joel Johnson, Jennifer Swanson, Christine Anderson, Craig Minassian, Brian Steel, Mike Feldman, Savannah Guthrie, Missy Owens, Richard Socarides, Peter Rose, Amy Chozick.
Whew. It seemed like Amy might be left out of that one.
In yesterday's Playbook ("presented by JPMorgan Chase & Co.") Allen offered a mea culpa of sorts ("My bad!") for suggesting, in a 2013 email, that he would ask only screened-in-advance questions if Chelsea Clinton would agree to be interviewed at a Playbook-sponsored brunch.
Gawker, which unearthed the email, said it shows how "Allen's coveted access sometimes comes at the cost of his own credibility -- as well as Politico's reputation as an adversarial news outlet." In his response, Allen said he never would have followed through on his idea: "My bond with readers and newsmakers is built on knowing I don't pull punches."
By the way, that wasn't Allen's lead nugget yesterday. This was: "Mary Matalin and James Carville celebrated Thanksgiving, as they always do, with Maureen Orth and her son, Luke Russert."
In his 8,200-word opus on Playbook for the New York Times magazine in 2010 -- headline: "The Man the White House Wakes Up To" -- Leibovich confessed that even he couldn't resist leaking pointless information to Allen. He once e-mailed "the breaking news" that he'd seen Tim Geithner pick up Kung Pao chicken with brown rice from a Chinese restaurant in Washington.
In Playbook, Allen delivered that item on Geithner's takeout order with a hat tip to three tipsters -- and none was named Leibovich. Was every single person in that Chinese restaurant a Playbook reader?
Leibovich concluded that Allen "clearly plugs his friends in Playbook," distills national news into something resembling "a summer-camp newsletter" and "views Playbook as a respite from the chaos and invective of the daily news cycle."
"Playbook is D.C.'s Facebook," Jim VandeHei, Politico's co-founder and chief executive, told Leibovich. "And Mike's the most popular friend."
By all indications, he means that as a compliment.
*****
Is George Pataki still running for president?
Yes.
*****
Dec. 1, 2015
Dear Diary:
Malia's college search is getting real and it's driving me crazy. I'll tell you this: If you want a kid who won't grow up with a bitter regard for authority, don't raise one in the White House. I never should have let her watch "First Daughter." Now she's ogling every Secret Service man who looks even close to 30. Worse, they're checking her out, too. Maybe Chaffetz is on to something.
She thinks she's just going to go to college like a normal girl. As if. Though the whole experience wouldn't have to be so divorced from reality if her hypocrite of a father didn't get his Nobel Prize underwear in a bunch every time she acts 17. Seriously, the guy smoked acres of chronic and throws a fit over a little beer pong. Guess she's not going to Brown.
Hillary stopped by again with her decorator. This woman. Ugh. After sniping something about how our Christmas holiday decorations weren't as edgy as she used to put up, they marched right into the East Room and started measuring things, and then she says something about how she had all this work done already seven years ago. Then she went on about scheduling the construction of a walk-in humidor for Bill. Might as well put in the Queen's Sitting Room, since Pumski has already smoked the room out.
Time to go. Taking Sasha (and the muscle) out to GameStop. I promised her GTA V. Now where did I put my wallet?
-- Michelle
(Read My Lips is a column dedicated to the proposition that men and women in a position of power, or the pursuit of it, will say or do things for which they will be sorry.)
Before it's here, it's on the Bloomberg Terminal.
LEARN MORE