Cattle Call
Meet the Iowan Most Republican Presidential Candidates Want to Win Over
Republican presidential candidates flock to an Iowa forum in hopes of winning the social conservative leader's blessing.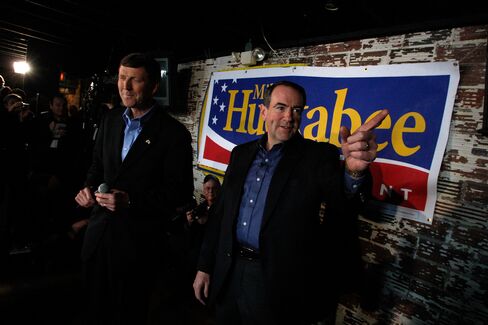 Every four years in Iowa, Bob Vander Plaats seeks to put his conservative imprint on the Republican presidential race.
A former high-school principal and three-time failed candidate for Iowa's governorship, Vander Plaats is one of the state's most visible Christian conservative leaders. He leads an Iowa-based conservative advocacy group called the Family Leader that opposes abortion rights and same-sex marriage.
In 2008, Vander Plaats served as Mike Huckabee's state chairman and the former Arkansas governor won the Iowa caucuses. Four years later, he endorsed Rick Santorum two weeks before the first-in-the-nation caucuses and the former senator from Pennsylvania edged out Mitt Romney to win the contest on a late surge.
That track record makes the blessing of Vander Plaats a coveted endorsement. It also makes Friday's Presidential Family Forum in Des Moines mandatory for candidates seeking his support, or at least trying not to alienate him.
The event, likely to be the largest gathering of social conservatives in Iowa between now and the Feb. 1 caucuses, is expected to attract about 1,500. The audience represents an important bloc of Iowa Republican voters. A Bloomberg Politics/Des Moines Register Iowa Poll in mid-October showed 42 percent of those who are likely to attend the caucuses identify themselves as evangelical Christians.
Vander Plaats, who has aggressively promoted the forum for months, has in the past vocally criticized candidates for not attending. The format is unusual: The candidates sit around a table, family style, holding an evening discussion that will be moderated by Republican pollster Frank Luntz.
"It's kind of our final exam for the candidates," said Vander Plaats, adding that he expects to offer his own personal endorsement "after Thanksgiving and before Christmas."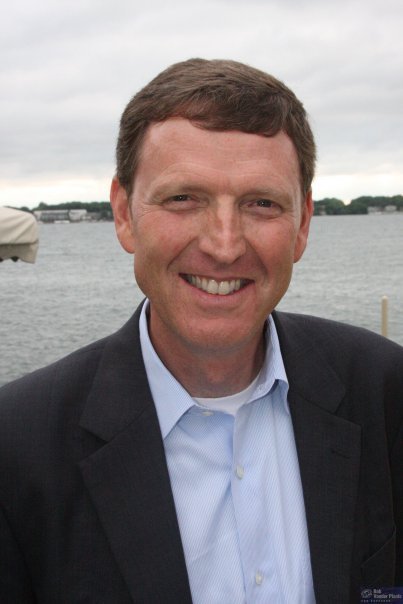 He wants to deliver his stamp of approval well ahead of the caucuses because he hopes it will help spur social conservatives to coalesce around a single candidate. "You would love to see conservatives unite around a candidate, but historically that hasn't happened," he said.
Vander Plaats, who estimates he's dined or had coffee with at least a half a dozen of the Republican presidential candidates so far, will be especially lobbied during the next few weeks.
"Bob gets an awful lot of phone calls from an awful lot of folks who want his support," said Eric Woolson, a Republican strategist in Iowa who worked for Wisconsin Governor Scott Walker's failed presidential bid. "He's going to be a very popular guy for the next few weeks."
For months, speculation has run strong that Vander Plaats will endorse Ted Cruz. Those assumptions have been fueled by previous endorsements of the Texas senator by people close to Vander Plaats such as Iowa-based radio talk show host Steve Deace. "Cruz is definitely in the mix, but he's nowhere close to having it secured," Vander Plaats said.
Earlier this week, Representative Steve King, another influential figure with Iowa conservatives, endorsed Cruz, calling him "an unmatched intellect grounded in constitutionalism, the rule of law, and American exceptionalism."
That will give Cruz added strength going into Friday's event because there's a significant overlap in support for King and Vander Plaats. King, who is expected to attend, said he didn't consult with Vander Plaats before making his endorsement, or time it around the gathering. "We haven't shared notes on this," he said.
Besides Cruz, Huckabee, and Santorum, the other candidates confirmed for the event are retired neurosurgeon Ben Carson, Senator Marco Rubio of Florida, former Hewlett-Packard chief executive Carly Fiorina, and Senator Rand Paul of Kentucky.
One top candidate who has yet to confirm is billionaire Donald Trump, who Vander Plaats is still lobbying to attend. "We've been friends for a number of years and I find him to be a true gentleman and a friend," he said.
Vander Plaats said he isn't concerned about statements Trump made this summer in Iowa that troubled some Christian conservatives. Those comments included Trump saying he'd never asked God for forgiveness for his sins, a central tenet of Christian faith, and talking about communion in a casual way.
"Donald is on a faith journey like we all are," he said. "Our goal would be to help him along that journey."
Vander Plaats said Trump made a mistake last week in launching personal attacks against Carson, the Iowa Republican front-runner. Candidates might find greater success in contrasting their preparedness to be "commander-in-chief" with Carson's, he said.
"I would in no way attack Ben Carson," Vander Plaats said. "Instead, I would embrace who he is as a person, embrace who he is as a great America story, but then show differences in a very professional manner."
The majority of Republican candidates will have a chance to do that, if they like, at the table set by Vander Plaats on Friday evening in Iowa.
Before it's here, it's on the Bloomberg Terminal.
LEARN MORE