U.S. Supreme Court Sidesteps Planned Parenthood Disclosure Fight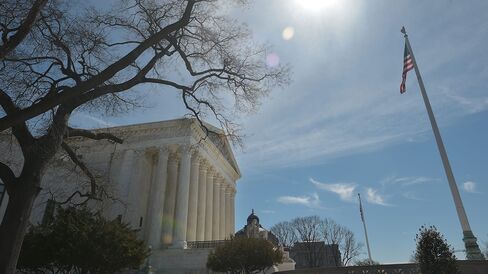 Justices reject appeal by abortion foes who sought documents

Thomas, Scalia say they would have heard New Hampshire case
A divided U.S. Supreme Court refused to be drawn into the debate over Planned Parenthood, rejecting an appeal by abortion opponents who said they had a right to see some of the group's internal documents, including its medical-standards manual.
The appeal by New Hampshire Right to Life sought the disclosure of information related to a 2011 federal grant made to the Planned Parenthood chapter in northern New England.
A Supreme Court review would have put the justices in the middle of a firestorm over federal funding for the reproductive-services provider. The dispute stems from secretly recorded videos showing Planned Parenthood officials discussing the use of tissue from aborted fetuses for medical research.
Justices Clarence Thomas and Antonin Scalia dissented, saying they would have heard arguments.
New Hampshire Right to Life was pressing its case under the U.S. Freedom of Information Act. The group also sought details about Planned Parenthood's fee schedule. The Obama administration opposed Supreme Court review.
In rejecting the request, a Boston-based federal appeals court pointed to a provision that shields commercially sensitive information from disclosure.
In an opinion joined by Scalia, Thomas said the lower court's reasoning "perpetuates an unsupported interpretation of an important federal statute."
The case is New Hampshire Right to Life v. Department of Health and Human Services, 14-1273.
Before it's here, it's on the Bloomberg Terminal.
LEARN MORE