Christie's Much-Touted Tax Vetoes Meant Scanty Services at Home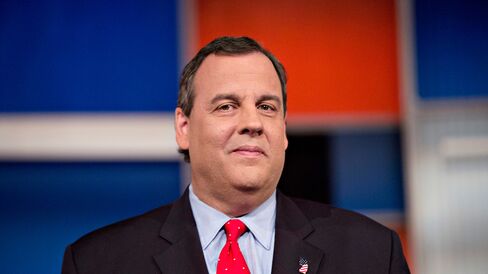 Presidential candidate makes them a debate talking point

Lowered collections caused schools, towns to shed employees
On the Milwaukee debate stage Tuesday and on the Republican presidential campaign trail, Chris Christie notes repeatedly that he has vetoed more tax increases than any governor in modern American history.
That's come at a cost to New Jersey, say the governor's critics back home.
Christie, the state's first Republican governor in more than a decade, cut aid to municipalities and schools during his first term, prompting some mayors to fire police and other workers, and leading school superintendents to impose charges for student activities. His spending reductions in education and affordable housing were shot down by the state Supreme Court. He has cut subsidies for the state's mass-transit system even as funding for road work dried up.
Christie has skipped pension contributions and relied on overly optimistic revenue projections to balance budgets, leading to nine credit-rating downgrades, a record for a New Jersey governor.
"It's pretty clear that we are seeing a focus on tax cuts anywhere is not a pathway to state prosperity," said Jon Whiten, deputy director of New Jersey Policy Perspective, which advocates increased spending on infrastructure and the poor. "Tax cuts mean less money for things that can actually improve the economy."
Throughout the campaign, Christie has said New Jersey Democrats raised taxes and fees 115 times in the eight years before he took office, and that as a result jobs were flat in the previous decade. He has said he's lowered discretionary spending and urged the Democratic-controlled legislature to lower pension costs.
"New Jersey's unemployment rate has dropped to 5.6 percent, down from nearly 10 percent when the governor took office in January 2010, and state jobless claims are at their lowest levels in 15 years," Samantha Smith, a spokeswoman for Christie's campaign, said in an e-mail. "Leave it to a liberal think tank to conflate government spending with economic activity."
Christie's claim to the veto record came from Americans for Tax Reform, the anti-tax-increase group founded by Grover Norquist. The governor has rejected an income surcharge for millionaires five times since taking office in 2010 and cut business levies. Both he and Norquist contend that without those moves, New Jersey's economic recovery -- which has lagged behind the nation's -- would have been even slower.
"New Jersey would be somewhere between Detroit and Greece," Norquist said in an August statement announcing Christie had signed the group's pledge not to raise taxes as he embarked on a run for president in the 2016 election.
Tax cuts aren't an automatic spur for economic growth.
In Kansas, where Republican Governor Sam Brownback slashed taxes, the state is facing a $159 million deficit in the budget year that ends in June. Brownback has ordered $123 million in cuts to road projects, Medicaid and pension payments. In Alabama, where revenue has dropped, Governor Robert Bentley -- who also signed Norquist's pledge -- is sparring with lawmakers in his Republican-led legislature over his calls to raise taxes after years of cutting.
As a candidate for the Republican presidential nomination, Christie has espoused a federal tax plan he contends is flatter and fairer than the current one. For personal income, his plan would install three rates rising to a high of 28 percent and be as low as 8 percent. He also contends the federal government should do away with all deductions with the exception of the mortgage and charitable-giving write offs.
His plan would also lower the top corporate-tax rate to 25 percent from the current 35 percent, and give a payroll tax holiday to workers under 21 and over 62.
"I've vetoed more tax increases than any governor in United States history," Christie said during the first of two debates that aired Tuesday on Fox Business Network. "I will do exactly the same thing as president."
(A previous version of this story gave an incorrect name for the Fox Business Network.)
Before it's here, it's on the Bloomberg Terminal.
LEARN MORE