Hillary Clinton Spent Money Nearly as Fast as She Raised It in Third Quarter
She shelled out approximately $9 of every $10 she raised in the latest quarter, according to preliminary figures.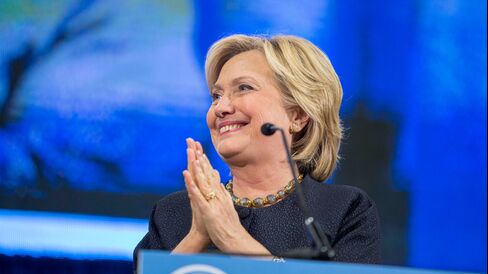 Hillary Clinton may have a burn rate problem.
The Democratic front-runner's presidential campaign spent about $25 million of the $28 million it raised in the third quarter of 2015, according to preliminary figures released by spokesman Josh Schwerin. Clinton expanded staffing in early primary states, and began spending money on television ads to try to solidify her position in the race against challenger Bernie Sanders.
While Clinton spent approximately $9 of every $10 she raised in the latest quarter, she has still built up a sizable war chest. According to Schwerin, Clinton has more than $32 million cash on hand, much of that remaining from the total $75 million the candidate has raised since entering the race in April.
https://twitter.com/JoshSchwerin/status/649614244938444800
Larry Biddle, Howard Dean's former finance director, attributed Clinton's burn rate to staffing.
"I think Hillary is stacking her expenses on staffing," Biddle said. "She's getting those higher-dollar folks that she needs to have for protection."
Having raised an impressive $26 million in the third quarter, Sanders now has $26.5 million cash on hand, his campaign said. What's striking about the Vermont senator's financial standing is how much less he spent than Clinton. To date, his campaign has shelled out just $11.6 million, and he has managed to significantly eat away at Clinton's polling advantage.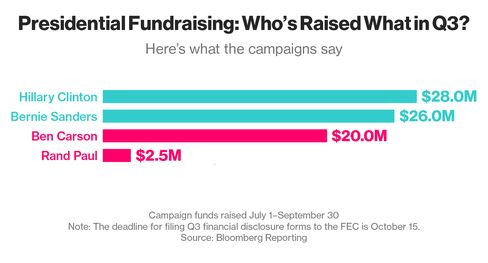 Before it's here, it's on the Bloomberg Terminal.
LEARN MORE