Former Cabinet Official Says He'd Donate to a Biden Run
Former U.S. Trade Representative Ron Kirk has given money to Clinton but tells Bloomberg he'd make a donation to a Biden presidential campaign too.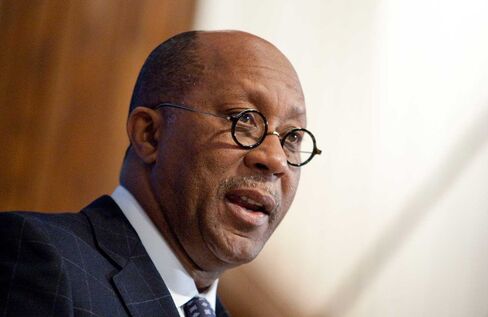 Former U.S. Trade Representative Ronald Kirk said Thursday that he would donate to Joe Biden if the vice president decides to challenge Hillary Clinton for the Democratic nomination for president.
Kirk, who served as the ambassador on trade issues served from 2009 to 2013, also gave $2,700—the maximum amount allowable—to Hillary Clinton's campaign back in April.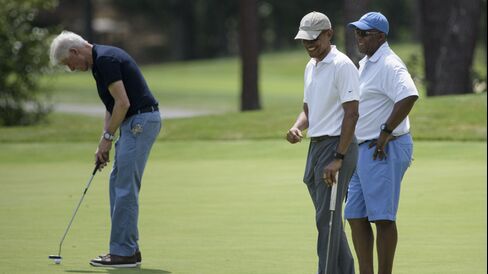 His offer to also make a donation to Biden, which Kirk made in an e-mail to Bloomberg, comes two days after Secretary of Agriculture Tom Vilsack endorsed Clinton the former secretary of state. Clinton, who was Obama's first secretary of state, served with Kirk, Vilsack and Biden as members of President Barack Obama's original cabinet. Kirk's desire to express support for both of his former administration colleagues highlights the awkwardness facing the Obama team with the prospect of a late Biden entry into the presidential race.
Suspicions that Biden will run have increased in recent days, with vice president acknowledging that he's weighing a decision to Democratic National Committee, according to CNN. Recent strong polling numbers for Biden and concerns about Clinton's handling of her e-mail controversy have augmented the chatter.
Kirk, who golfed with Obama, former President Bill Clinton, and longtime Clinton adviser Vernon Jordan on Jordan's 80th birthday on August 15, wrote that he had not spoken with President Clinton about the race. The donation would be "singularly related to my respect and experience working with VP Biden and Sect. Clinton."
Biden, who might face challenges winning the of African-Americans who have already embraced Clinton, could get a boost from from Kirk, who served as the first African-American mayor of Dallas. But as Obama's trade representative, Kirk was also instrumental in the negotiations for the Trans-Pacific Partnership, a trade deal that many labor-oriented Democrats fear could kill American jobs.
Biden also met Thursday with Richard Trumka, president of the AFL-CIO, according to an official at the U.S.'s largest labor federation. The meeting was first reported by Reuters.
—Margaret Talev contributed to this story.
Before it's here, it's on the Bloomberg Terminal.
LEARN MORE