Martin O'Malley Wants a Safety Net That Covers Uber Drivers
The Democratic presidential contender is mulling ways to provide benefits for gig economy workers.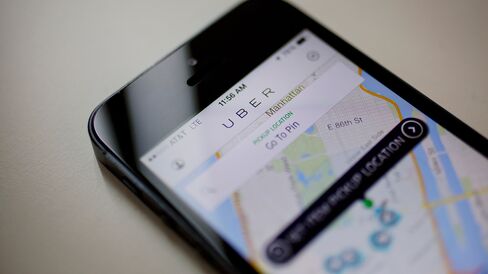 Democratic presidential candidate Martin O'Malley is formulating proposals to extend decades-old employee benefits to the the sharing economy.
In an interview with Bloomberg, O'Malley said he worries that people who are taking advantage of the digitally-enabled gigging economy to work for organizations such as the car-hailing service Uber are being left out when it comes to benefits. As evidence, he cited a story about a congressman who bragged about the economy's more than five years of creating more jobs, month over month. "Yeah, tell me about it," a woman in the congressman's home district audience snapped back. "I've got three of them!"
"So people are working harder than ever, oftentimes at multiple part-time jobs, or as Uber drivers or the like," O'Malley said. "When people are working in the shared economy, they shouldn't have to step away from the shared safety net."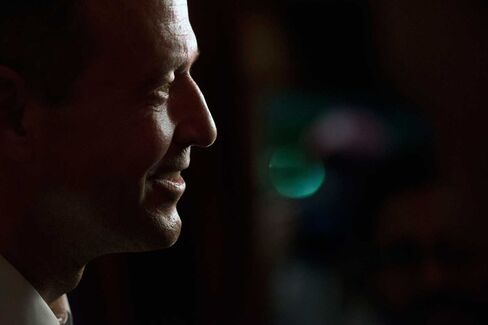 O'Malley sat down with Bloomberg in Altoona, Iowa, where he told an AFL-CIO forum he wants to do something about "shared security" for workers in the "so-called sharing economy." O'Malley said his approach to that challenge was still a work in progress, but could include changes to programs like unemployment insurance and Social Security. He said he's looking closely at an essay co-authored by two Seattle residents who helped push that city's $15 minimum wage plan: venture capitalist (and O'Malley friend and contributor) Nick Hanauer, and Service Employees International Union international vice president David Rolf.
They described their proposal this summer in Democracy Journal. Arguing that "an economy based on micro-employment requires the accrual of micro-benefits," Hanauer and Rolf suggested creating "Shared Security Accounts." Each worker would get an account, which wouldn't be tied to a particular job or contract. Anybody paying someone for their work would be required to also make an incremental contribution to their account, and that money would add up to cover the cost of some paid sick days, vacation, 401(k), and health insurance contributions. People paying workers would also—along with the workers themselves—make micro-contributions towards insurance benefits like family leave, unemployment, and worker's compensation.
The venture capitalist and the unionist emphasize that the benefits would be:
Pro-rated: Someone working a quarter of a full-time schedule would be owed a quarter of full-time benefits, rather than getting nothing because they're not full-time;
Portable: Benefits accrued at different part-time jobs could all be pooled together, and outlast the end of any particular gig, and
Universal: Companies couldn't dodge them by declaring people independent contractors.
That approach "made a lot of sense," said O'Malley, and his could fall along similar lines.
(Not everyone's a fan of the Hanauer-Rolf model: Matt Bruenig, a policy analyst for the progressive think tank Demos, wrote on his personal website in June that they were "constructing a system that is almost obsessively keyed to earnings," rather than taking a "decommodified approach [that] says that everyone deserves health care, education, and an adequate minimum income regardless of the market and regardless of their location in the economic system.")
O'Malley told Bloomberg he isn't sure whether, as some drivers contend, they should be considered employees under current U.S. law. Asked if the laws setting forth who's an employee need an upgrade of their own, O'Malley said they "probably" do. Asked if Uber is good for Americans, he answered, "Yeah, I use it. I think it is." His rival Bernie Sanders has a different take, telling Bloomberg Thursday, "I am not a great fan of Uber—you can quote me on that."
They aren't the only presidential contenders tackling the politics of the gig economy. Republicans like Jeb Bush and Rand Paul have seized on Uber as evidence that Democrats are the real reactionaries. And perhaps the most-scrutinized sentence of Hillary Clinton's July 13 economic speech was the one gesturing at new work arrangements' pros and cons: "This on demand or so-called 'gig economy' is creating exciting opportunities and unleashing innovation, but it's also raising hard questions about workplace protection and what a good job will look like in the future." Clinton reportedly met with executives of some leading gig-economy companies Thursday when she was on the West coast.
(Contributing: Jennifer Epstein)
Before it's here, it's on the Bloomberg Terminal.
LEARN MORE